Brewin Dolphin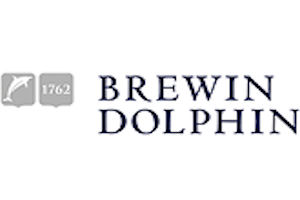 Introduction
We're one of the UK's leading providers of discretionary wealth management services. With origins dating back to the mid-18th Century, we are extremely experienced in dealing with the ups and downs of investment markets – helping money work harder by sticking to the tried and tested basics of extensive research backed by a consistent, disciplined investment process.
Models
| MPS Active | MPS Passive |
| --- | --- |
| Cautious | Cautious |
| Income | Income |
| Balanced | Balanced |
| Growth | Growth |
| Global Equity | Global Equity |
Rebalance schedule
Monthly

Charges
MPS Active: 0.30% 
MPS Passive 0.20% 
Contact
Intermediary Sales Support Team
Email: SalesSupport@brewin.co.uk
Tel: 0203 201 3520
Website: Managed Portfolio Service | Brewin Dolphin
Legal disclaimer
This website is for general information only. Aviva takes no responsibility nor accepts any liability for any decisions or actions you take as a result of the information given. The content on this website has not been approved for use with customers. You shouldn't rely on this content in place of legal, regulatory or other professional advice.

Content prepared by Aviva is based on Aviva's understanding of the law, regulation and current practice at the date of publication. However, this will change from time to time and changes might not be reflected on this page. Aviva isn't responsible for any of the content on this website prepared or provided by third parties, nor the accuracy and completeness of that content.

Third parties are any person other than an Aviva company or Aviva employee. By allowing third parties to publish material on this web page Aviva is not endorsing the contents of that material. Any views expressed are the views of that third party and Aviva does not endorse those views.