Octopus Portfolio Manager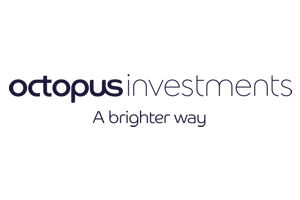 Introduction
Octopus Investments manages over £6 billion on behalf of more than 50,000 investors. We have market leading positions in tax-efficient investments, such as Venture Capital Trusts and Inheritance Tax services, as well as an innovative and highly-regarded multi manager business. Octopus launched its multi manager business in 2008 and now manages more than £1.2 billion. The multi manager investment team has honed its investment approach over the years, delivering high-quality investment portfolios, regardless of the size of the investment. Octopus Portfolio Manager was launched in 2009, and is available exclusively through financial advisers. Octopus Portfolio Manager gives investors access to some of the most effective investment strategies available – within one professionally managed portfolio - and is designed to the bring the benefits of discretionary wealth management to everyone, at a very competitive price. It aims to access the best investment opportunities globally across a broad range of asset classes.
Models
Octopus Portfolio Manager is a risk-targeted portfolio management service, each of the ten investment profiles targets a specific level of risk and aims to generate the maximum level of return for the amount of risk taken. Investments are diversified and regularly rebalanced across multiple asset classes, regions and funds. The advantage of this approach is that it provides portfolios that are more likely meet the risk requirements of the investor, and it offers investors extensive diversification - a typical portfolio will give exposure to around 75 underlying funds.
The ten investment profiles (models) are:
Cash (not available on platform)
Cash Plus (not available on platform)
Defensive Capital Growth
Conservative Capital Growth
Moderate Capital Growth
Progressive Capital Growth
Managed Equity Growth
Advanced Equity Growth
Global Equity Opportunities
International Equity Focus
Each Octopus Portfolio Manager investment profile is made up of a combination of up to six 'Foundation Funds' (plus a proportion of the investment held in cash in profiles 1 and 2). Each Foundation Fund is a 'fund of funds' in its own right, holding 15 to 25 different underlying funds, and has a specific investment objective linked to the asset classes and/or regions in which it invests. The six Foundation Funds are FP Octopus Fixed Income, FP Octopus UK Equity, FP Octopus International Equity, FP Octopus Dynamic Mixed Asset, FP Octopus Global Strategies and FP Octopus Global Growth.
The blend of these funds in the investment profile determines the risk and return level that is being targeted. So, for example, a low volatility profile such as 3. Defensive Capital Growth will have a greater exposure to Foundation Funds with fixed income assets and alternative strategies, whereas a higher volatility profile, such as 8. Advanced Equity Growth, will have a stronger focus on the equity-based Foundation Funds.
Rebalance schedule
There is no defined rebalance schedule in place. The fund managers monitor the portfolios on a weekly basis and have full discretion over rebalancing. We would expect to rebalance around eight times a year. We avoid any rebalancing in the run up to tax-year end. Note that the Foundation Funds are actively managed on a daily basis.
Charges
For investment profiles 3 to 10 (investment profiles 1 and 2 are not available on platform) there is no annual discretionary portfolio management fee. The underlying cost of investment (with no VAT to pay) is 1.03% (average cost for profiles 3-10), based on the TER of the Foundation Funds as stated in their Reports and Accounts as at 31 October 2016. This means that the total annual cost for the investor is 1.03% (with any platform costs in addition).
Contact details
Oliver Wallin:

owallin@octopusinvestments.com

0207 7763 153
Legal disclaimer
This website is for general information only. Aviva takes no responsibility nor accepts any liability for any decisions or actions you take as a result of the information given. The content on this website has not been approved for use with customers. You shouldn't rely on this content in place of legal, regulatory or other professional advice.

Content prepared by Aviva is based on Aviva's understanding of the law, regulation and current practice at the date of publication. However, this will change from time to time and changes might not be reflected on this page. Aviva isn't responsible for any of the content on this website prepared or provided by third parties, nor the accuracy and completeness of that content.

Third parties are any person other than an Aviva company or Aviva employee. By allowing third parties to publish material on this web page Aviva is not endorsing the contents of that material. Any views expressed are the views of that third party and Aviva does not endorse those views.