Smith and Williamson Investment Management LLP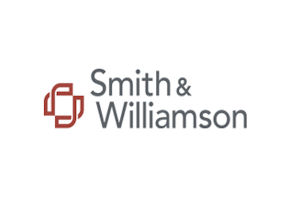 Introduction

Our Managed Portfolio Service (MPS) is designed to address these issues and provides high-quality investment management for your clients' portfolios. Investors are given a choice of five Distribution Technology (DT) risk-rated models, with the service being 5-star Defaqto rated. The models are actively managed and built using a range of investment tools including open-ended funds (OEICS, unit trusts) and exchange traded funds (ETFs). This structure offers diversification by asset class and product type, giving our investment managers additional flexibility to respond to changing market conditions. Our MPS is administered by the external platform and structured to preserve the client/adviser relationship.
Models
The Managed Portfolio Service managers draw heavily upon Smith & Williamson's proprietary asset allocation framework and fund research processes. This involves more than 55 qualified investment personnel and strategists. Rigorous asset allocation constraints are employed to ensure consistent levels of exposure to the underlying asset classes, but within this, the managers look to take an active approach. The portfolios are continually monitored to ensure the levels of volatility remain consistent with each strategy's risk profile. Our MPS has been awarded a 5-star Defaqto rating in 2014, 2015, 2016 and 2017.
Rebalance schedule
No set rebalancing dates, enabling our MPS managers to amend asset weightings as and when their views on markets and investment strategy change.
Charges
The annual management charge for the MPS is 0.3% + VAT. Please note that, in addition, there will be underlying fund charges for each model portfolio that will vary over time as the underlying holdings within the portfolio change. Please refer to our individual factsheets for details on the estimated underlying holding charges for each portfolio.
Contact details
Mickey Morrissey, Head of Distribution:

mickey.morrissey@smithandwilliamson.com

0207 131 4693

Julian Polnik, Senior Business Development Manager:

julian.polnik@smithandwilliamson.com

0207 131 4628
Legal disclaimer
This website is for general information only. Aviva takes no responsibility nor accepts any liability for any decisions or actions you take as a result of the information given. The content on this website has not been approved for use with customers. You shouldn't rely on this content in place of legal, regulatory or other professional advice.

Content prepared by Aviva is based on Aviva's understanding of the law, regulation and current practice at the date of publication. However, this will change from time to time and changes might not be reflected on this page. Aviva isn't responsible for any of the content on this website prepared or provided by third parties, nor the accuracy and completeness of that content.

Third parties are any person other than an Aviva company or Aviva employee. By allowing third parties to publish material on this web page Aviva is not endorsing the contents of that material. Any views expressed are the views of that third party and Aviva does not endorse those views.