Tideway Investment Partners LLP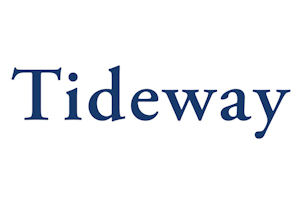 Introduction
Established in 2009, Tideway Investment Partners LLP is an independently owned firm of asset managers and financial advisers focused on the at retirement market. Tideway Asset Management team brings decades of experience in the fixed income and equity markets to the task of creating Tideway Horizon Portfolios. Horizon portfolios are specifically designed for pension drawdown investors with a view to delivering stable, secure returns ahead of inflation (i.e. positive 'Real' returns) after all fees.
Models
Tideway's Horizon approach allocates capital based on the time horizon, risk appetite and use of funds. We recognise that different assets have different risk and return characteristics so it is really important to correctly align investments with the expected holding period.
Tideway Stable Return One (DD1)
Tideway Stable Return Two (DD2)
Tideway Stable Return Three (DD3)
Tideway Low Risk Bond Income (B1)
Tideway Bond High Income (B3)
Tideway Equity Income (E1)
Tideway Equity growth (E2)
Rebalance schedule
Annual Calendar Rebalancing; respective models rebalanced to limits when there is a change in the underlying allocations.
Charges
0.25%
Contact details
peter.simes@tidewayinvestment.co.uk

james.brooks@tidewayinvestment.co.uk
Legal disclaimer
This website is for general information only. Aviva takes no responsibility nor accepts any liability for any decisions or actions you take as a result of the information given. The content on this website has not been approved for use with customers. You shouldn't rely on this content in place of legal, regulatory or other professional advice.

Content prepared by Aviva is based on Aviva's understanding of the law, regulation and current practice at the date of publication. However, this will change from time to time and changes might not be reflected on this page. Aviva isn't responsible for any of the content on this website prepared or provided by third parties, nor the accuracy and completeness of that content.

Third parties are any person other than an Aviva company or Aviva employee. By allowing third parties to publish material on this web page Aviva is not endorsing the contents of that material. Any views expressed are the views of that third party and Aviva does not endorse those views.