Tilney for Professionals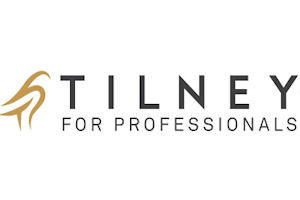 Introduction
Tilney for Professionals is an award winning investment manager, trusted to manage over £24 billion of assets globally. Built on a heritage of more than 180 years, our focus is to preserve and grow the real value of client assets after inflation and fees. We pride ourselves on offering the highest levels of professional service and our dedicated Business Development team have a wealth of expertise in working with financial advisers across the UK.
Models
Tilney for Professionals offer a range of risk rated and income model portfolios.  Launched in 2011 (the Cautious and Growth models were launched in 2019), each Model Portfolio aims to deliver a return ahead of cash over rolling five year periods and aims to achieve this through investment in a global portfolio of equities and bonds.
All the Model Portfolios benefit from Tilney's proprietary risk modelling tool, Efficient Frontier. This helps ensure each portfolio maintains a risk profile distinct from the other portfolios and that none of the portfolios stray outside their designated risk bands.
Our research desk is one of the largest amongst our peers with a team of 14 dedicated analysts who have an average of 10 years' industry experience. They carry out 400 manager interviews a year and have unique proprietary research process: Manager Research Index (MRI) that combines quantitative, qualitative and statistical research techniques to monitor the performance and underlying managers through both market cycles and their career.
The 9 Model Portfolios available are:
Defensive
Conservative
Cautious
Balanced
Growth
Adventurous
Maximum Growth
Strategic Income
Income & Growth
Rebalance schedule
Quarterly
Charges
0.30% (VAT exempt)
Contact details
info@tilneyforprofessionals.co.uk  
Tel: 0207 189 9918
Legal disclaimer
This website is for general information only. Aviva takes no responsibility nor accepts any liability for any decisions or actions you take as a result of the information given. The content on this website has not been approved for use with customers. You shouldn't rely on this content in place of legal, regulatory or other professional advice.

Content prepared by Aviva is based on Aviva's understanding of the law, regulation and current practice at the date of publication. However, this will change from time to time and changes might not be reflected on this page. Aviva isn't responsible for any of the content on this website prepared or provided by third parties, nor the accuracy and completeness of that content.

Third parties are any person other than an Aviva company or Aviva employee. By allowing third parties to publish material on this web page Aviva is not endorsing the contents of that material. Any views expressed are the views of that third party and Aviva does not endorse those views.