Compliance, it's a wonderful thing!
Kathryn Knowles, award-winning protection adviser, shares her tips on how compliance helps her identify more opportunities by viewing it as a tool.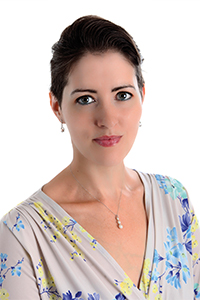 You might think from this title that I am being sarcastic. Well, I am afraid that I am one of those strange people that really loves compliance. There is a specific reason for this too. I see compliance as a tool that helps me be a better adviser. I am sure that a lot of advisers feel the exact opposite of this, so please bear with me while I explain.
When I train advisers the first thing that we cover is compliance. This is because we can then build the foundations of what makes a good adviser from the very start. By having the compliance questions in your head when you are advising your client, thinking about all the parts of your fact-find and suitability reports, you then see more opportunities.
Some common areas to ask yourself are:
The client wanted life insurance, fab I've done that, but I should offer income protection too.
I'm going for Insurer X, they are a tad more expensive but the value added benefits are so much better. I need to give them the cheaper option too.
Hang on, I've missed the waiver of premium off that quote, why?
I don't think they can afford the comprehensive CIC cover, but I'm going to give them the option of the core and full version, just in case.
None of the insurers that I use can offer the cover the client needs, I wonder if there are policies that another adviser can access that I can't.
When it comes to compliance you will have to follow what your overseeing compliance officer says is right. The main thing that you need to focus on though, is the justification of what you have done. Advice is subjective and what I do might differ from another adviser, but the key thing is to make sure that the core aspects of your advice truly meet your clients' needs.
You can do this with clear objectives and recommendations. The beauty of protection insurance is that the simpler you can make your reasoning, the better.
Objectives shouldn't be an essay - they should be direct and to the point:
You wanted to ensure that your family could repay your mortgage in the event of your death.
You wanted to ensure that if you are ill and unable to work that you will receive money to be able to maintain your standard of living.
See, nothing super fancy, not an epic tale of the client's hopes and dreams. A sentence.
The same can be said for your recommendation. Recommendations are going to be longer as this is where you really go into detail about what you have and haven't done, and why.
Don't get me wrong some recommendations are quite complex, but a lot of the time, it is far simpler than you think:
I have recommended that we arrange a decreasing life insurance of £230,000 over 25 years for you. This means that if you pass away whilst your mortgage is in place, that your family will have the funds to repay the mortgage. The sum assured and policy term match your mortgage liability.
I have recommended that you have an income protection policy to ensure that if you are ill and unable to work that you will still have a regular monthly income. The monthly benefit is the maximum amount that I can arrange for you with this policy type, and the policy is designed to last until your anticipated retirement age. There is a deferred period of 8 weeks on the policy that matches your sick pay, and a successful claim has the potential to pay for the full policy term.
Your reports will have a lot of other statements in them too about the client's personal circumstances, existing policies, waiver of premiums, Trusts, choice of provider, and any residency considerations. If you are looking at replacing a policy with a new one, then that is a whole different ball game of compliance and it's definitely not something to do lightly.
The main things to focus on are: what have you done, why have you done it, what did you recommend that the client didn't want to go ahead with. Remember that you have been involved from the start and know this case inside and out, someone from the outside needs to be able to do the same. Write, clearly, simply and succinctly.
Kathryn Knowles is an award-winning protection adviser and managing director and owner of Cura Financial Services. She founded and hosts the Practical Protection Podcast and recently launched Advice for Advisers, offering training to help advisers better their understanding of protection insurance.