Income Protection: The Foundation of All Financial Planning
Kathryn Knowles, award-winning protection adviser, talks all things income protection.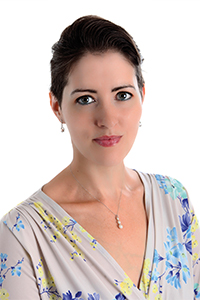 If there is one aspect of financial planning that underpins and feeds into all other areas, it is income protection. Life insurance, critical illness cover, pensions, investments, mortgage, home insurance and pet insurance for the majority of people is dependent upon income. Without an ongoing income, these can crumble.
One of the biggest issues that we can have as advisers is trying to demonstrate the worth of income protection. With any protection insurance policy, it is there as a just-in-case. We hope people will never need to claim on it. And for many, it is a piece of paper or pdf file that is stored away. You can't touch it, enjoy it, but you still see the money coming out of the back each month, with no cash-in value building up, so we need to hit home how vital it is.
Statutory sick pay is currently £96.35 per week*. That's £2,697.80 over 28 weeks. Can your clients live off that money for six and a half months?
Let's imagine Chris, a 28 year old marketing manager who is earning £34,000 a year. He's a non-smoker and there's nothing in his application that is going to cause any kind of premium increases or exclusions. He has a mortgage, a family and he wants to take steps to protect his financial future, but he's not interested if it's going to cost too much.
It's our job to show him the value of income protection.
We can protect £22,092 of his income every year, which is £1,841 per month. We are going to suggest that he have this up to his anticipated retirement age of 68, so for the next 39 years. The financial aspect of the policy is going to kick in after four weeks when his employer no longer offers any income support.
The policy has the potential to pay a claim right up to the age of 68 and is at a guaranteed premium of £48.50 per month. That's £1.59 per day. Much less than a cup of coffee on the go.
But Chris is not sure about it. He can see how important this is and he wants to do it, but actually putting that much money aside each month feels too much. At this point we need to support his thoughts, say that what we have suggested is the best route, but we can offer alternatives.
We could change the option to an eight week deferred period and that brings the premium to £40.09 per month, or £1.32 per day. Or how about a 13 week deferred period that comes at a cost of £28.52 per month, just 94p per day. 94p!!!
The beauty with income protection is that you can alter it in so many ways to match what your client needs. You don't have to do the full amount of monthly benefit that they can access, maybe you just cover their core outgoings. You can do a shorter claim period, reduce the retirement age or opt for reviewable premiums.
I always go in with the all-singing, all-dancing option, and that's exactly what I say to my clients. I'm going to give you the best policy options and if it suits your budget brilliant, if not let's play about and find something that feels right for you, as income protection is too important to ignore.
But what does it actually mean for Chris? He's tempted but he can't picture himself in a situation where he cannot work ever again. Hopefully it is true and that isn't the case. I am potentially a bit biased by this as both of my parents were medically retired, my mum in her 40s, my dad in his 50s.
What if at age 51 Chris has a stroke and can never work again? By not spending 94p per day, he misses out on £370,041 of income over the next 16 years and 9 months.
Remember as well that losing a job doesn't just stop regular income, it also means the money that is going into savings and pensions is also lost. Losing almost 17 years of pension contributions is going to have a significant impact upon Chris' long term financial security. By having income protection insurance he can not only continue to meet his immediate financial needs, but he can also continue to put money aside to invest in his future.
This pricing above is based upon a level benefit that does not change, ideally we want to encourage people to consider policies that are indexed or RPI-linked. This means that the value of the monthly benefit is retained as years pass by. £1,841 per month is a great benefit now, but it's not likely to hold the same value in 25 years time when the policy will still be active. An increasing policy would start at £54.53 per month (4 week deferment), £45.07 per month (8 week deferred) and £33.35 per month (13 weeks).
The premiums with these policies do vary across different insurers and it's essential to make sure that you research the market to find the best option for your client's individual circumstances.
*As of 14 February 2021
Kathryn Knowles is an award-winning protection adviser and managing director and owner of Cura Financial Services. She founded and hosts the Practical Protection Podcast and recently launched Advice for Advisers, offering training to help advisers better their understanding of protection insurance.