Neurodiversity, it's more common than you think
Kathryn Knowles, award-winning protection adviser, shares her experiences of neurodiversity and the importance of knowing how to support your clients living with these conditions.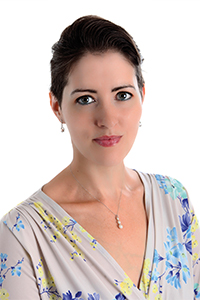 September 2021 at age 36, I received my diagnosis of autism. I cannot describe how freeing it was to get the diagnosis and to be able to accept parts of myself that I have always felt mean that I'm odd. Neurodiversity is not something to be scared of. It might be that you have a client or a colleague that is neurodiverse, and it's important that you know ways that you can support them more.
There are some key things for you to know:
Just like many other conditions, being neurodiverse affects people differently. Don't make assumptions!
It's quite common for people to not know that they are neurodiverse. You don't always know that you are seeing and feeling things in a different way to other people. The world can feel really confusing.
You might think that you have been completely clear in your communications, but what seems simple to you, might be really difficult to understand for someone else. Let's face it, insurance isn't exactly the easiest thing to follow even when you aren't neurodiverse.
There are many more things that are important for you to be aware of, this is just the start. Many neurodiverse people see their conditions as a superpower, with it giving them the skills to see things differently. They have adapted to the world for a long time and know what suits them best, and it's our job to do everything that we can to be as inclusive as possible.
Neurodiversity covers a lot of different conditions including:
Attention Deficit Hyperactivity Disorder (ADHD)
Autism
Complex Tic Disorders
Dyscalcula
Dyslexia
Dyspraxia
Tourette Syndrome
It is interesting to know that Asperger's is no longer diagnosed as a condition and has been brought into the scaling of Autism.
There are a number of things that you can do to help people that are neurodiverse. Some are quite simple, others take a bit more planning, but they are certainly worth doing.
A really easy one that you can do is change your social media hashtags. When you do a hashtag make sure that you capitalise each word. Instead of #weloveprotection do #WeLoveProtection. This means that screen readers can read what you have said. Also avoid writing words in all capitals, this can cause issues too.
Not everyone can process written text, it can become jumbled in their mind, their memory does not retain what they have read, or the words can jump around the page. When you are speaking to clients ask them the best way for you to communicate with them. Do they want updates by email, or do they want you to call? Why not record your recommendation in an audio or video file instead of writing it down?
Look at integrating language and accessibility software on your website. This allows people to alter the website to match what they need. Pink, blue, purple, black background, yellow, green, grey text colours - you name it, the software can do it. These colour changes can greatly help people to engage with the content that you are promoting.
Take time to review your interaction with someone after your meeting with them. Did they follow what you were saying? Did they need you to repeat certain things? Is it seeming as if their thoughts have been jumping around a bit? Have they taken longer to reply to you than you expected? Well maybe they are neurodiverse and next time you speak to them you can be more self-aware of how you listen and respond.
Be prepared to adapt yourself but do not treat someone that is neurodiverse differently to anyone else. This sounds like a contradiction, but it isn't. People that are neurodiverse can have the same insurance needs as anyone else. Be empathetic and sensitive in your approach, not sympathetic or condescending.
This piece certainly doesn't cover everything that you need to know about neurodiversity, or the many ways that you can support people living with these conditions. If you want to know more, I recommend getting in touch with GAIN (Group for Autism, Insurance and Neurodiversity).
Kathryn Knowles is an award-winning protection adviser and managing director and owner of Cura Financial Services. She founded and hosts the Practical Protection Podcast and recently launched Advice for Advisers, offering training to help advisers better their understanding of protection insurance.