Working together to help close the protection gap
An opportunity for new conversations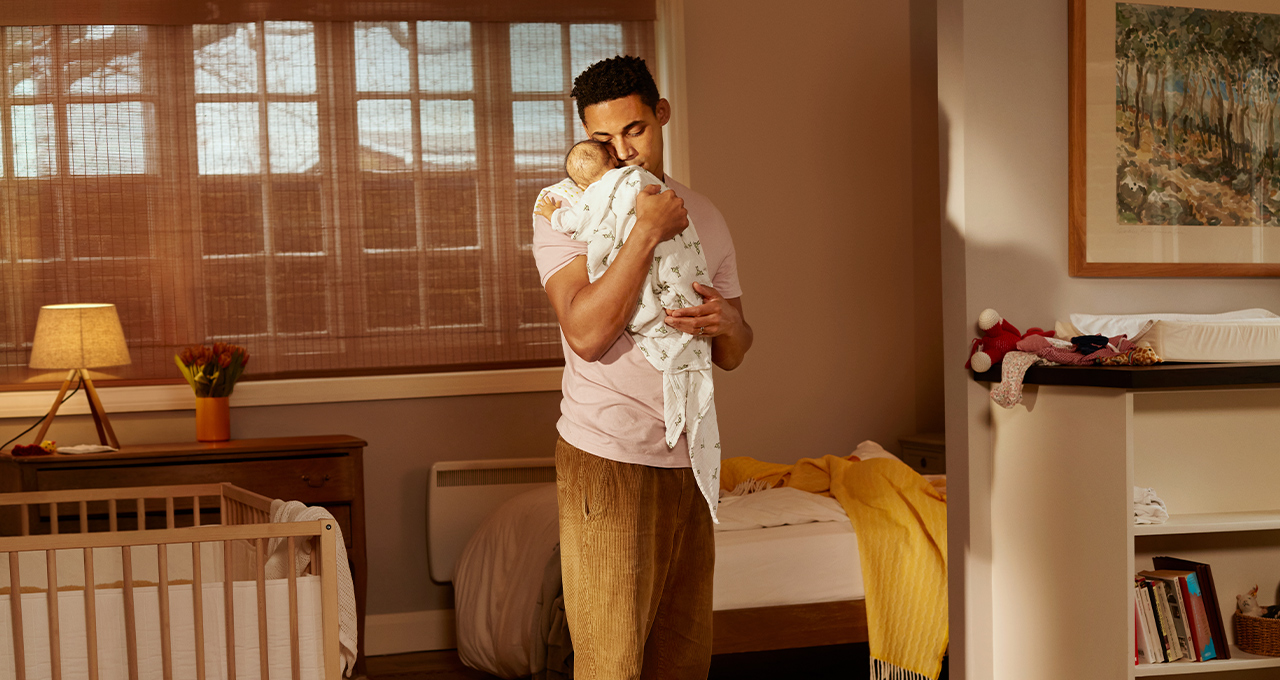 The FCA's Financial Lives 2020 survey revealed there is still a significant protection gap in the UK with 53% of people surveyed not having any protection products. Our own Aviva Censuswide October 2019 research showed that almost three quarters of parents to be have no life insurance in place.  
It's no surprise the pandemic has caused many families to reassess what's important. According to Mintel's Term Assurance: Impact of Covid report, among those surveyed, 54% who said they were interested in life insurance were more likely to take it out as a result of the pandemic. And 66% of parents with children under 18 who said they'd consider life insurance in the future said the pandemic had made them more likely to take it out.
For financial advisers, this renewed interest in financial security is an opportunity to talk about protection.
Here are some simple protection conversation starters:
1. Take an interest in them
Think about your clients and what's going on in their lives ‐ are they moving, getting married, having a baby? These factors will influence the type of protection likely to be relevant to them. Younger clients, first time buyers, renters and the self‐employed are among those less likely to have a protection policy in place.
2. Some cover is better than no cover
If your client has young children, ask if they've applied for Free Parent Life Cover. This gives each parent £15,000 of life cover for every child under 4 for 12 months. It can help you to start the conversation and provide them with some cover. It can also be taken alongside any new or existing protection cover product. 
Free Parent Life Cover only pays out on death. For further details please see the key features of the product.
3.  Consider the 'what ifs?'
Instead of telling your clients about the risks of not being covered why not ask a question? For example, "If your main source of income disappeared, how would your partner and kids manage?  How would they pay the rent or mortgage?" This will encourage them to really think about the consequences of this happening.
4. Choose a legal guardian
Talk to your clients about putting in place a legal guardian. This is someone who'll look after their children if something should happen to them. If they don't do this, their children could end up in foster care while the courts choose a guardian. This subject may again get your clients thinking about other areas of protection that you can help with.
5. Make a will
Ask them if they've made a will.  Explain that making a will can help reduce the amount of inheritance tax that may be payable on the value of money and property they leave behind – potentially leaving more for their family. It could also encourage them to think about their wider protection needs. 

Sources:

Financial Lives 2020 survey: the impact of coronavirus, FCA
Term Assurance: Impact of COVID-19 - UK - September 2020, Mintel
Aviva research, conducted by Censuswide, among 2,000 parents with children under five in October 2019.