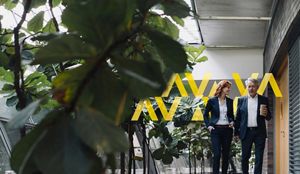 The Broker Roadshows are back with a programme of activity across the month of February. You can join our sessions online safely from your workspace, home or office.
You'll get access to our senior team and subject matter experts covering issues important to you and your clients. From Risk Management to Claims trends, you'll be able to access a session that suits you and your business.
With bite-sized sessions across the month our Broker Roadshows fit easily into your working day. Find out more and register for sessions below.
Get involved
Find out more about each session and register using the links below. Or if you've missed a session, you can watch them on demand below.
1 Feb 2022, 10:30 AM, Roadshow Live Open (60 mins)
1 Feb 2022, 4:00 PM, Corporate Risks Spotlight (30 mins)

4 Feb 2022, 9:30 AM, Private Clients Spotlight (30 mins)

4 Feb 2022, 2:00 PM, Wellbeing and Burnout Webinar (60 mins)

8 Feb 2022, 10:00 AM, Claims Business Session (45 mins)

8 Feb 2022, 2:00 PM, UK Economy Webinar (60 mins)

8 Feb 2022, 4:00 PM, Risk Management Spotlight (30 mins)

11 Feb 2022, 9:00 AM, Specialty Lines Spotlight (30 mins)

11 Feb 2022, 2:00 PM, Talent & Recruitment Webinar (60 mins)

15 Feb 2022, 11:00 AM, Sustainability Webinar (60 mins)

15 Feb 2022, 2:00 PM, Commercial Lines Business Session (45 mins)

15 Feb 2022, 3:30 PM, Digital Trading Spotlight (30 mins)

18 Feb 2022, 9:30 AM, FCA Pricing Spotlight (30 mins)

18 Feb 2022, 11:00 AM, Digital Innovation Webinar (60 mins)
22 Feb 2022, 10:00 AM, Personal Lines Business Session (45 mins)

22 Feb 2022, 2:00 PM, Claims Trends Webinar (60 mins)

22 Feb 2022, 4:00 PM, Schemes Spotlight (30 mins)

25 Feb 2022, 11:00 AM, Diversity & Inclusion Webinar (60 mins)

25 Feb 2022, 2:00 PM, SLT Live Close (60 mins) - come back soon for the registration link
Broker Roadshows Showcase