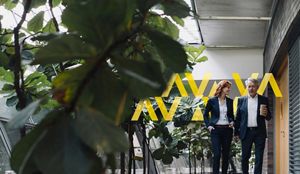 If you missed any of our 2022 Broker Roadshow sessions you can watch them at any time on catch up.
Featuring insights and opinions from our senior team and subject matter experts, you'll find a wealth of content designed to support you and your business. All sessions are less than 60 minutes, so they can easily fit into your working day.
What was on the agenda?
Industry Insights
Our Senior Leadership Team's Open and Close sessions complete with special guests are where you can find out about our plans for 2022 and beyond.
(45 minutes each)
Business Sessions
In these three sessions you'll hear from the different parts of Aviva  about the investments we're making to support you and your business.
(45 minutes each)
Spotlight Sessions
We held seven spotlight sessions, from risk management to digital trading designed to support your day to day business and trading with us.
(30 minutes each)
Webinar Sessions
These seven CPD-qualifying sessions will covered such topics as the economy, claims trends, digital innovation and more, with opportunity to ask the experts any questions.
(60 minutes each)
Catch up on demand
All of our 2022 sessions have now finished, but you can catch up on any of the sessions using the links below;
1 Feb 2022, 10:30 AM, Roadshow Live Open (60 mins)
1 Feb 2022, 4:00 PM, Corporate Risks Spotlight (30 mins)

4 Feb 2022, 9:30 AM, Private Clients Spotlight (30 mins)

4 Feb 2022, 2:00 PM, Wellbeing and Burnout Webinar (60 mins)

8 Feb 2022, 10:00 AM, Claims Business Session (45 mins)

8 Feb 2022, 2:00 PM, UK Economy Webinar (60 mins)

8 Feb 2022, 4:00 PM, Risk Management Spotlight (30 mins)

11 Feb 2022, 9:00 AM, Specialty Lines Spotlight (30 mins)

11 Feb 2022, 2:00 PM, Talent & Recruitment Webinar (60 mins)

15 Feb 2022, 11:00 AM, Sustainability Webinar (60 mins)

15 Feb 2022, 2:00 PM, Commercial Lines Business Session (45 mins)

15 Feb 2022, 3:30 PM, Digital Trading Spotlight (30 mins)

18 Feb 2022, 9:30 AM, FCA Pricing Spotlight (30 mins)

22 Feb 2022, 10:00 AM, Personal Lines Business Session (45 mins)

22 Feb 2022, 2:00 PM, Claims Trends Webinar (60 mins)

22 Feb 2022, 4:00 PM, Schemes Spotlight (30 mins)

24 Feb 2022, 2:30 PM, Digital Innovation Webinar (60 mins)
25 Feb 2022, 11:00 AM, Diversity & Inclusion Webinar (60 mins)

25 Feb 2022, 2:00 PM, SLT Live Close (60 mins)
Broker Roadshows Showcase