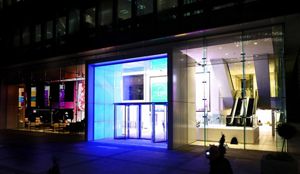 Our purpose is to be with you today, for a better tomorrow
We provide savings, retirement and insurance to 18 million (as at 31 December 2020) customers in our core markets.
Life is complicated. Things don't always go to plan. Everyone needs a helping hand from time to time so we are here for people when it really matters, throughout their lives.

Our customers don't have to worry about the bumps in life's road. They can count on us to help plan the journey and, if something goes wrong, we will be with them to put it right.
Aviva has been taking care of people for more than 320 years.

We live in the same streets and work in the same towns. We are deeply invested in our people, our customers, our communities and the planet that is our home. Serving our customers well will let us create a lasting impact for the communities and the society in which we live.
In 2020 we paid our customers £30.6 billion in claims and benefits.