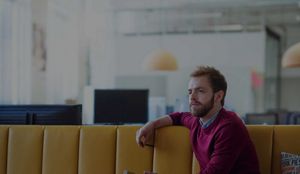 Why choose Aviva?
5 key reasons why Aviva is right for you and your clients.
1. Unrivalled breadth of trading options
As the UK's largest commercial insurer, we have a wealth of expertise to help you get the best cover for your small, mid-market and large corporate clients
For personal lines you can trade with us in a variety of ways with sophisticated pricing from standard home cover, motor and high net worth
With a wide-ranging appetite for both commercial and personal lines schemes, our dedicated and specialist team have brought over 300 schemes to market. If you have the knowledge, we have the size, heritage, expertise and appetite to develop and grow a tailored product that meets your customers' niche requirements. There's also Marketplace which offers you a breadth of trusted solutions for those harder to place risks. All our providers are experts, hand-picked by Aviva to deliver specialist tailored products to you and your clients
2. Looking after you and your clients
Aviva Risk Management Solutions - our Aviva Risk Management Solutions team helps you and your clients to look at risks that arise in the work place and put into action sensible measures to control them. Whether your client's business is large or small, effective risk management today means fewer surprises and unexpected consequences in the future
Claims – for more than 320 years Aviva has been there for clients, when the unexpected happens. At the very heart of our claims service is your clients - understanding their needs and how we can get them back to normal as quickly as possible
Fraud – we take fraud very seriously – it's all about protecting you and your clients. We're committed to continue to invest in our fraud prevention and detection capabilities and we uncover frauds worth £220,000 every day
3. Supporting you and your business
Future Leaders Programme – Professional training for individuals looking to step up as the broker principals of the future. The course covers the essential knowledge, skills and behaviours needed to run a successful business as well as access to industry expert mentors
Learning & Development - Do you want to develop new skills - or further your existing knowledge? To make sure your team are at the top of their game. Or your successor is ready to succeed? Our Broker Learning and Development team can help. We've collaborated with insurance professionals and development experts to create a host of learning opportunities that suit all career stages, including online courses, virtual seminars and face-to-face programmes that count towards CPD.
Succession - whether you're considering exiting your business or you're looking to grow through acquisitions, we've got a wealth of expertise and support to help get the best outcome for you and your business. From providing expert confidential consultancy to assess where you are in your journey right now, to putting you in touch with funding, financial and due diligence specialists, we'll support you in taking the next step
4. Access to additional support and expertise in your community
Aviva Community Fund Broker awards - The Aviva Community Fund gives you the chance to support a local cause you care about to help them win up to £25,000 in prize funding. Over the last 8 years, we've given away over a million pounds to hundreds of local causes nominated by you.
Marketing - Broker Mentor provides invaluable free marketing support for all brokers. You'll find lots of advice on how to make the most out of your marketing activity to find new customers, retain your existing relationships and cross-sell.
Broker Roadshows - these annual regional events provide access to topical seminars and a market stall area where you can meet a wide range of experts from across the many areas of our business and network with your peers.
5. Voted for by you
Insurance Times Awards
General Insurer of the Year 2014-2020

Commercial Lines Insurer of the Year        
2016-2018
British Insurance Awards
Commercial Lines Insurer of the Year 2020 and 2021
General Insurer of the Year 2017, 2018 and 2020
Personal Lines Insurer of the Year 2020
British Insurance Awards 2019
Best of the Best Insurer - 25th Year Anniversary Award