Updated Property Owners question set for Fast Trade and Acturis eTrade
From mid-October the Polaris Property Owners upgrade will go live and will impact both Fast Trade and Acturis eTrade platforms. This is a market-wide change initiative being led by Polaris to update digital trading standards and improve 'straight through' quotability. 
What's involved?
The change will see updated questions for the Property Owners quote journeys on both Fast Trade and eTrade platforms and will apply for both new business and renewals. Mid-term adjustments will not be affected.
How will these changes affect how I place and renew business with Aviva?
It's important that you continue to collect confirmation of all data requirements from your clients to ensure a fair presentation of risk to Aviva, so their cover operates in full. In order to help with your policy administration, we're taking different approaches to renewals and new business: 
Renewals
To continue to deliver an initial auto-renewal invite to allow you to start your pre-renewal process we will be defaulting the answers to the new questions – see below summary. 
However, it's important to note that we're only taking this approach to help ease your renewal process and make it as easy as possible to trade with Aviva. 
You will still need to confirm the accuracy of this new data with your customers, along with the data you already hold for them in the usual way, to ensure it's an accurate reflection and that their cover will operate in full. 
To help highlight these changes we will also provide a Statement of Fact and Notice to Policyholder within your clients' renewal pack.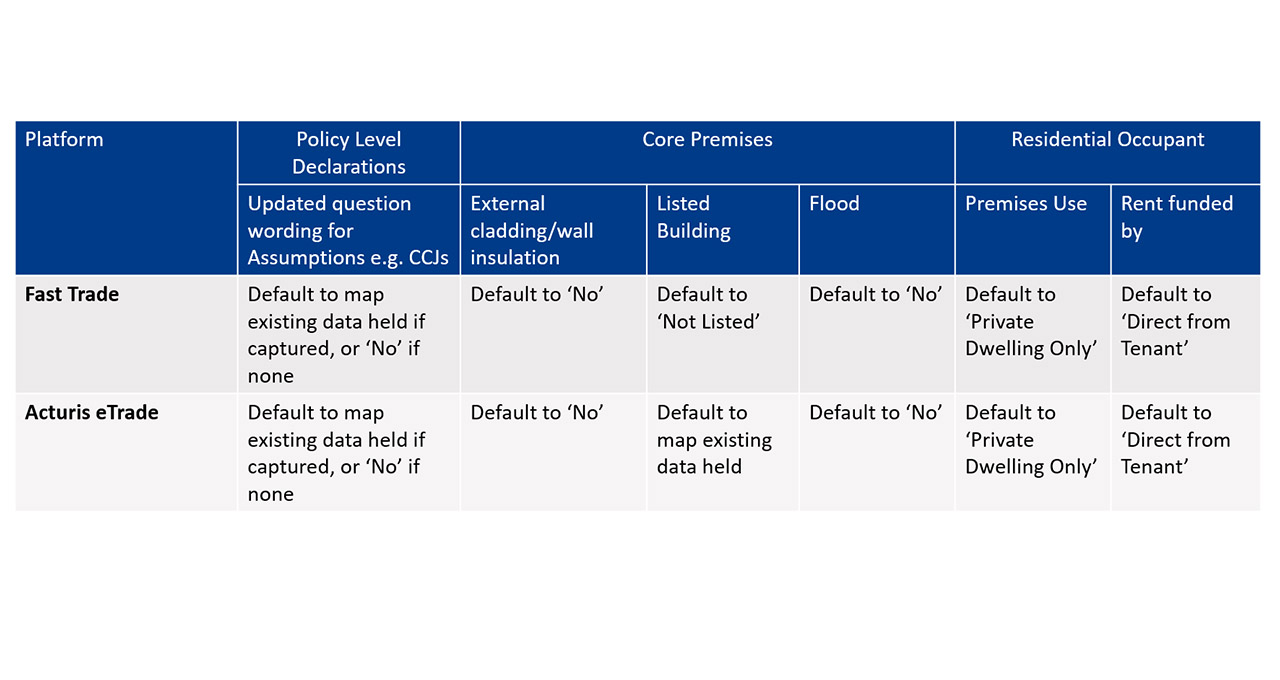 New business
The updated questions will be mandatory to deliver a new business quotation.
Enhancing our Property Owners proposition
We're also taking this opportunity to make a number of enhancements to our product to allow you to place even more of your business online with Aviva. We'll share more information soon.