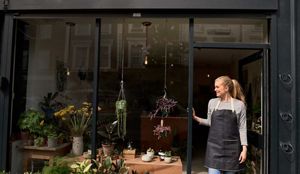 Our small business products offer clear, fair and comprehensive cover to provide valuable protection for your customers should the worst happen.
We have a wide range of products available, from Commercial Combined to Computers, Management Liability to Minifleet and Professional Indemnity to Property Owners. These can be traded either online or through our regional underwriters.
Through our online trading platform Fast Trade and through i-market, you have access to a wealth of packaged options for property, Business Interruption, liability and legal protection for sectors such as retail, leisure and construction.
Where your clients' needs are more complex and don't fit our online criteria, our local regional teams can help create more flexible, tailored solutions.  
Whether you're placing business online or through our regional underwriters you'll also have access to expert Risk Management and support helplines for key business concerns such as legal matters, tax, and staff welfare. 
All under-pinned by our claims service.
Small Business - digitally traded products
Small business - regionally traded products
Motor Trade
For motor trade businesses with a need for asset, revenue, liabilities and/or road risks protection.