Smart Home is our entry-level Aviva Private Clients product which is traded online. It's here to help you and your clients find insurance for high-valued homes and their contents that may be otherwise outside of our Distinct, High Net Worth and Ultra High Net Worth appetite. 


Do you already use Smart Home?
You can access it on our new Aviva Private Clients Online platform here.
Never used Smart Home?
If you don't currently use Smart Home, we'll be rolling out access throughout 2023 and we'll be in touch with you nearer the time. If you have any questions, please get in touch with your usual Aviva Private Clients account manager.
Trading made easy
Get a new business quote, bind cover, complete mid-term adjustments and process renewals all online.
Real Protection
Online insurance designed for high-valued homes and their contents.
Our claims team
At Aviva we're proud of our claims service and all claims are handled by our team of experts.
Product details
Why Smart Home?
Who is Smart Home suitable for?

Blanket buildings cover up to £1m - we'll pay what it costs to rebuild your client's home as long as the building sum insured of their home doesn't exceed £1m.
Unlimited contents – unlimited cover for general contents.*
Jewellery – choice of up to £100,000 in cover.*
Art and collectables – choice of up to £100,000 in cover.*
Pedal cycles – choice of up to £30,000 in cover.**
Home emergency – £1,000 for home emergency call outs.
Personal cyber – £50,000 automatically included to protect your client against home systems damage, cyber online liability and cyber crime such as social engineering.
£800 minimum premium including Insurance Premium Tax (IPT).
£250 excess.
* £15,000 single article limit.
** £4,000 single article limit.
Claims
We go to great lengths to make sure we get it right when things go wrong for your clients.
For a covered loss to your contents, art and collectables, jewellery and watches or pedal cycles, we'll decide whether to:
Repair the item.
Replace the item as new, if a replacement isn't available we'll replace it with an item of similar quality.
Make a cash settlement for the value at which we could replace the item.
We'll not deduct anything for wear and tear.
How to claim
You can find out more about our claims process by visiting our Claims Service page.

Your Smart Home contacts
If you want to talk to one of our Smart Home Underwriters, just get in touch. They can help with;
our Smart Home appetite
underwriting queries
system questions
Email
smarthome@email.apc-online.aviva.com
Telephone - 0800 092 4396*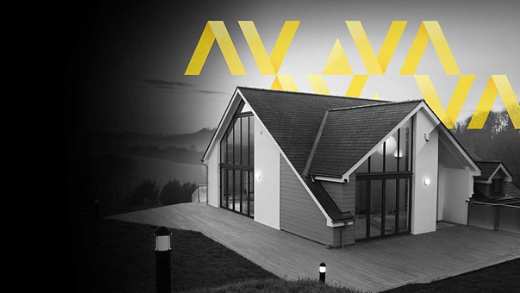 Our other Aviva Private Clients propositions
Haven't found what you're looking for?
See our contact us page for a full directory.
Calls to 0800 numbers from UK landlines and mobiles are free.  The cost of calls to 01 prefixed numbers are charged at national call rates (charges may vary dependent on your network provider) and are usually included in inclusive minute plans from landlines and mobiles. For our joint protection telephone calls may be recorded and/or monitored.