Flexible company PMI
We recognise that having employees off work can seriously impact a company and its profits. Especially if they're off for a prolonged period of time and have to wait for the medical treatment they need.
You can offer your clients Private Medical Insurance (PMI) that's designed to help meet a wide range of business needs. All sizes of organisations are covered and you can even provide different levels of cover to separate groups within your clients' businesses.
We also have a range of options that can help lower costs, as well as a range of options to increase cover, such as mental health treatment.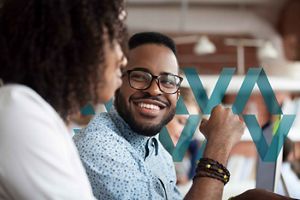 Broker Portal
Take control of your SME and Consumer membership administration through our Broker Portal. It's a time-saver, it's convenient, it's evolving.
To start using it you just need to call 0345 3000 511 to register. 

Calls to 03 prefixed numbers are charged at national call rates (charges may vary dependent on your network provider) and are usually included in inclusive minute plans from landlines and mobiles. For our joint protection telephone calls may be recorded and/or monitored.
Key documents and tools & resources