Worldwide cover tailored for individual needs
In an increasingly globalised world, with more UK businesses looking for growth from overseas markets, your clients need policy to reflect the needs of their business. 
Building on our UK foundations, we've expanded our appetite and capability to provide for clients with overseas exposures. With our expertise in underwriting, claims, risk engineering and multinational servicing, we offer insurance solutions to protect your client's people and assets - both at home and across the globe.  
Compliant programmes
Fully compliant programmes that adhere to overseas regulatory and tax rules, giving you and your client full confidence that their business is protected
Multi line capability
We have the ability to lead on Property, Liability and Specialty lines, either as a standalone or part of a package; covering different territories under one controlled master programme
Dedicated points of contact
We co-ordinate our multinational teams to work together to support you and your client from pre-implementation and inception through to stewardship and renewals
Proposition Overview
Why Aviva Multinational?
Extensive global partner network
Extensive multinational partner network covering 150+ territories, representing approximately 95% of the world's gross domestic product (GDP)
We choose our partners selected based on local market standing and proven experience of fronting
Robust governance and performance monitoring helps us maintain the highest standards of servicing with our partners
Right experts providing experiences

For the most complex cases, you'll get a dedicated Client Relationship Manager, who will support you and your client
Underwriting, claims and risk management teams with the right experience are available to address the challenges of multinational programmes
A dedicated Multinational Centre of Excellence (COE) helps to maintain a high standard of compliant programme structuring, implementation and ongoing servicing
Direct access to decision-makers at the right time
Wide ranging product suite

A suite of products that provide a breadth of cover to cater for your clients' needs
Lines available in isolation or as part of an overall package, with each covered under a UK-controlled master programme
Compliant Programme Structuring

Overseas coverages available under a combination of Freedom of Services (EEA), permissible unlicensed, Financial Interest Clause, Difference in Conditions and Difference in Limits (DIC/DIL) and/or on a fully admitted basis with in-country local policies
We provide clients with programme structure documents which deliver clarity on premiums, taxes and reassurance on compliance
Risk management 

Risk management services and prevention solutions both in the UK and for some local territories
Dedicated risk consultant co-ordinating all aspects of the programme, utilising our global field engineering network and make sure you have access to the right experts
Claims excellence

Our claims service, in conjunction with our network partners, makes sure you and your clients get the right support from the right people every step of the way
Dedicated Claims Service Manager are a gateway to all our claims services
Products
We offer a wide range of products to meet your client's multinational needs. In addition to our core products below, we can consider cover needs on a case by case basis:
Property and Business Interruption
Public and Products Liability
Marine Cargo
Professional Indemnity
Management Liability
Accident and Health
Property Investors
Appetite
Our multinational appetite is wide reaching globally, but it's designed for clients that would typically align to the following view:
Aligned with our individual underwriting strategy by line of business
Risk-managed business, with particular focus on how risk management is embedded in overseas subsidiaries

UK / EEA domiciled
UK master policy
Business Transition
We're committed to delivering a smooth and seamless transition for you and your client, through engaging and listening to your client's needs and requirements, in order to build the foundation for a long-term and mutually valuable relationship.
We'll manage you and your client through the following stages to make sure you have a great experience moving to Aviva:
Establishing programme requirements
Programme design and compliant structuring
Quotation & negotiation of terms
Pre-programme implementation
Inception date - programme transitions to Aviva
Onboarding
Programme implementation and ongoing servicing
Stewardship
Contract renewal
Claims
We recognise the impact a claim can have on your client's business and aim to get things back to normal as quickly as possible.
You can find out more about our claims process by reading our Global Claims sales sheet.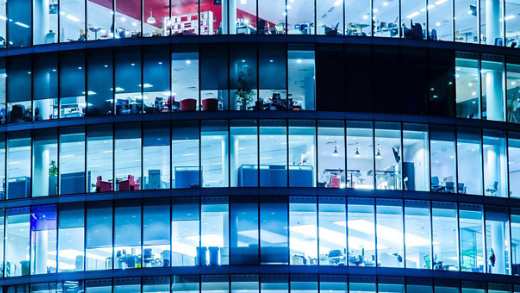 Our Multinational Portal
Our Multinational Centre of Excellence (COE) supports clients in keeping their multinational programmes compliant with local market regulations and tax requirements. You can contact us for support in these areas at MultinationalCOE@aviva.com.

In addition, once you've bound one or more Multinational programmes with us (which involve local policies with the Aviva partner network) our Multinational Portal will give you a real-time online view of each client's:

Programme structures
Local policy issuance status and premium tracking
Local policy documentation
Programme contacts
You'll need to be given access to the portal by our Multinational CoE who will set you up once qualifying programmes have been bound.
Find out more
To find out more about our Multinational cover please contact your Aviva sales manager or usual underwriter. They can also support you with overseas coverage requirements.
Haven't found what you're looking for?
See our contact us page for a full directory.