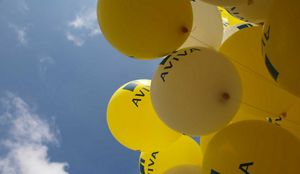 We are your biggest champion. Everything we do is built with you in mind and we're always focussed on supporting you, your clients and helping your business to thrive.
This commitment to you means we can be on your side and by your side when you and your clients need us. Whether that's helping to find new ways to protect your clients and their assets or acting fast in the event of a claim to get them back up and running. We also understand the complexities of running a business and can offer additional support. We can help with everything from funding to acquire businesses, developing your people, supporting you to manage succession and access to awards to support your local community.
It's all part of our continued commitment to champion you.  

Industry award winning
Insurance Times Awards
General Insurer of the Year 2014-2020

Commercial Lines Insurer of the Year        
2016-2018
British Insurance Awards
Commercial Lines Insurer of the Year 2020 and 2021
General Insurer of the Year 2017, 2018 and 2020

Personal Lines Insurer of the Year 2020

British Insurance Awards 2019
Best of the Best Insurer - 25th Year Anniversary Award