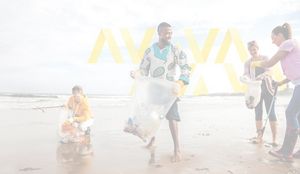 Building brighter futures together
Over 140 causes were championed by brokers in the 2021 Aviva Broker Community Fund. Thank you to everyone who took the time to apply. It's inspiring to see the many ways you and your business are supporting local projects and small charities around you, especially giving back through fundraising, volunteering, and finding innovative ways to work together.
Building a brighter future for our communities takes teamwork. That's why together we're helping to support the causes you care about and have awarded £300,000 of funding to help you to make even more of a difference.
Was your submitted project successful? Take a look below where you'll find the names of all 40 of our 2021 winners. Equipped with the funding they need, each of these causes now have the ability to make the impact they want, creating lasting change in their community.
Congratulations to our 2021 Winners
Fantastic projects. Found by brokers. Funded by Aviva.

2021 Winners
Find out which broker supported projects won funding this year.
£20,000 Winners
£10,000 Winners
£5,000 Winners
£2,500 Winners
More ways to make a difference
The Aviva Broker Community Fund provides more than just money. We're offering brokers and your community causes exclusive opportunities throughout the entire year to access even more support that could really make a difference. Find out how you can benefit from this extra support below, we can't wait to hear from you soon.
Use our Volunteering Days
Charities often have all manner of jobs that require a bit of manpower to get them done. They can be reliant on people volunteering their time for activities, be it wielding a paint brush, chopping down trees or just extra hands. Ask your charity if they need to get a task done, then contact us and we'll do our best to provide some people. We'd love to have our sales teams and underwriters out there supporting you – so much could be achieved just from donating time.
Use our Mentoring Skills
Whilst an organisation might be a charity, they often face similar issues to those of small businesses. If there is a reliance on volunteers, charities may also suffer from gaps in skill sets that could help them achieve greater success. We'd like to help. If your charity needs professional help from legal, HR, IT or Marketing teams for example, let us know and we'll try to match them up with an expert. We can't guarantee take-up, but we'll certainly promote it.
Contact us
If you need any support or if you've got any questions about the Aviva Broker Community Fund please get in touch with your Aviva Sales Manager or email us comfund@aviva.com.
For applications regarding 'More ways to make a difference' and other exclusive broker benefits contact comfund@aviva.com.
We'll be happy to help you.