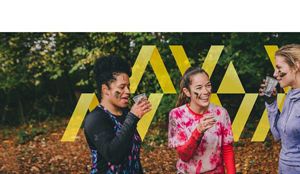 Make a difference to the local causes you love
The Aviva Broker Community Fund is back, giving you the chance to win funding for the local charities and good causes in your community. 

Enter your cause to give them the chance to receive a share of our £300,000 funding pot - a fantastic boost to their work implementing positive long-lasting change. 
Building a brighter future for our communities takes teamwork. That's why together we want to help champion the causes you care about and empower you to make even more of a difference this year. 
Broker submission guide
Find everything you need to know about this year's competition in this simple guide.
Frequently asked questions
To help with your submission, we've answered some of the most frequently asked questions.
Want to know more?
Which causes can you enter?
It could be anything that's making a difference on a local level – a programme to care for vulnerable community members, an initiative to enhance the environment and protect against impacts of climate change, or charity that needs a hand to bounce back from the pandemic. 
Whichever local cause you support, get behind them and give them a boost – chances are, this year they'll need it more than ever.
The project organisation you put forward for funding must;
be based in the UK
have been operating for at least six months
be a not-for-profit, must have an average annual income over the previous three financial years no higher than £1 million
have a bank account in the organisation's name.
Creating a great entry
We're looking to support brokers who share our values of caring for the causes and communities around them. Each entry will be read by our judging panel. They'll want to know why you and your business are passionate about the causes you're trying to gain funding for and how that funding will help your community.
They'll be looking to see:
Partnership 

How do you currently support the project? Is there an existing partnership between broker or broker employee and the project? Do you help them financially, volunteer or take part in fundraising activities?
Local Need

How is the need and how great its it? How urgent is the response or solution? And how many members of the community will benefit from it? 
Impact

What makes this project different and how will it impact people? Is it a widespread initiative that touches lots of lives, or maybe is makes a deeper impact to just a few individuals?
Sustainability
What is the long-term benefit of the project to your community? Does the project require additional funding, or could its outcomes be achieved with this funding alone?
What funding is available?
The funding awards are split across four separate levels:
5 awards of £20,000
10 awards of £10,000
10 awards of £5,000
15 awards of £2,500
Plus if you enter before 30 September, your cause will be entered into the draw to win one of 25 early entry prizes of £500 if not chosen as a winner of one of the main awards.
What are the key dates?
1 September - 24 October - Entry open for broker submissions 
30 September - Early Entry submissions close
9 November - Finalists will be notified and required to complete a simple due diligence form
15 December - All winners will be announced and awarded
Real communities, real winners
Check out some of the past broker winners in video to see which communities have already benefitted from the support of the Aviva Broker Community Fund.
Previous winners
In 2019, 49 winning projects were awarded prize funding between £1,000 and £25,000 which went to causes important to you. Check out the winners below.
Up to £25,000
Up to £10,000
Up to £5,000
Up to £1,000
More ways to make a difference
The Aviva Broker Community Fund provides more than just money. We're offering brokers and your community causes exclusive opportunities throughout the entire year to access even more support that could really make a difference. Find out how you can benefit from this extra support below, we can't wait to hear from you soon.
Use our Volunteering Days
Charities often have all manner of jobs that require a bit of manpower to get them done. They can be reliant on people volunteering their time for activities, be it wielding a paint brush, chopping down trees or just extra hands. Ask your charity if they need to get a task done, then contact us and we'll do our best to provide some people. We'd love to have our sales teams and underwriters out there supporting you – much could be achieved just from donating time.
Use our Mentoring Skills
Whilst an organisation might be a charity, they often face similar issues to those of small businesses. If there is a reliance on volunteers, charities may also suffer from gaps in skill sets that could help them achieve greater success. We'd like to help. If your charity needs professional help from legal, HR, IT or Marketing teams for example, let us know and we'll try to match them up with an expert. We can't guarantee take-up, but we'll certainly promote it.
Contact us
If you need any support or if you've got any questions about the Aviva Broker Community Fund please get in touch with your Aviva Sales Manager or email us comfund@aviva.com.
For applications regarding 'More ways to make a difference' and other exclusive broker benefits contact comfund@aviva.com.
We'll be happy to help you.