How our 21-day quote guarantee works
Our 21-day quote guarantee period applies to all equity release quotes where an illustration has been produced. We're confident that this new rate guarantee on all new initial borrowing quotes can offer you and your clients more certainty in a challenging economic climate.
When does it start from?
The 21-day quote guarantee starts from when you generate an illustration either in your preferred research portal or directly within the Aviva Adviser website.
You will see the expiry date of when the 21 days comes to an end in the banner on the Illustration Details screen. Here's how that looks:
When does the 21-day quote guarantee end?
The expiry date shown on screen is the actual date that the rate guarantee expires and so this is the first day on which you cannot continue to full mortgage application to apply on the rate shown in the illustration (KFI). 
How do I keep track of when the guarantee period ends?
Login to the Aviva Adviser website. Under the 'Quotes' tab scroll down to Find a saved quote, click on Product type and select Equity Release then click 'Search' button.
You will then see all of the illustrations you have created for each of your clients. The date column shows the date the illustration was generated. You can see the 21 day quote expiry date by clicking into the illustration from this screen. The client name is the link. 
You'll also be able to see the interest rate for each of the illustrations you have created. 
What's the impact on my clients illustration if Aviva pricing changes? 

There is no impact. Each illustration remains valid throughout its full 21 day guarantee, no matter how much our pricing changes during that period.
What if I want a new illustration for the same customer?
You do not have to restart your request from scratch. You can generate a new illustration on up-to-date terms by using the Amend Quote button. 
Here's how that looks:
.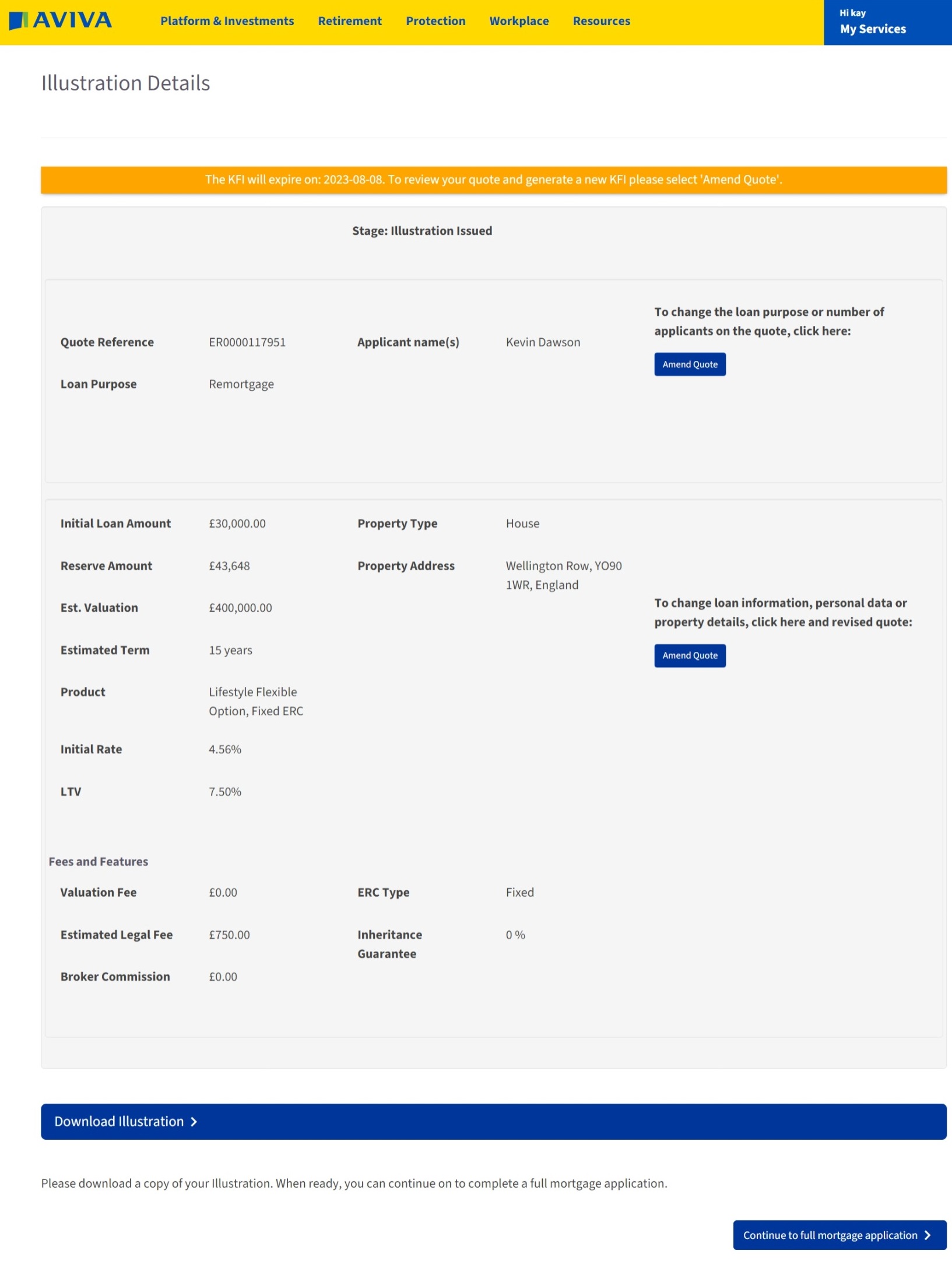 You can compare these terms against previous illustrations and continue to full mortgage application on whichever illustration you choose, subject to it being within its 21 day quote guarantee period. 
What happens after the 21-day guarantee period?
The quote expiry date will always be shown online when you log in to the Adviser website and retrieve a saved quote, as shown above.
When the 21-day quote guarantee finishes, the message will change informing you that the quote guarantee period has expired, like so: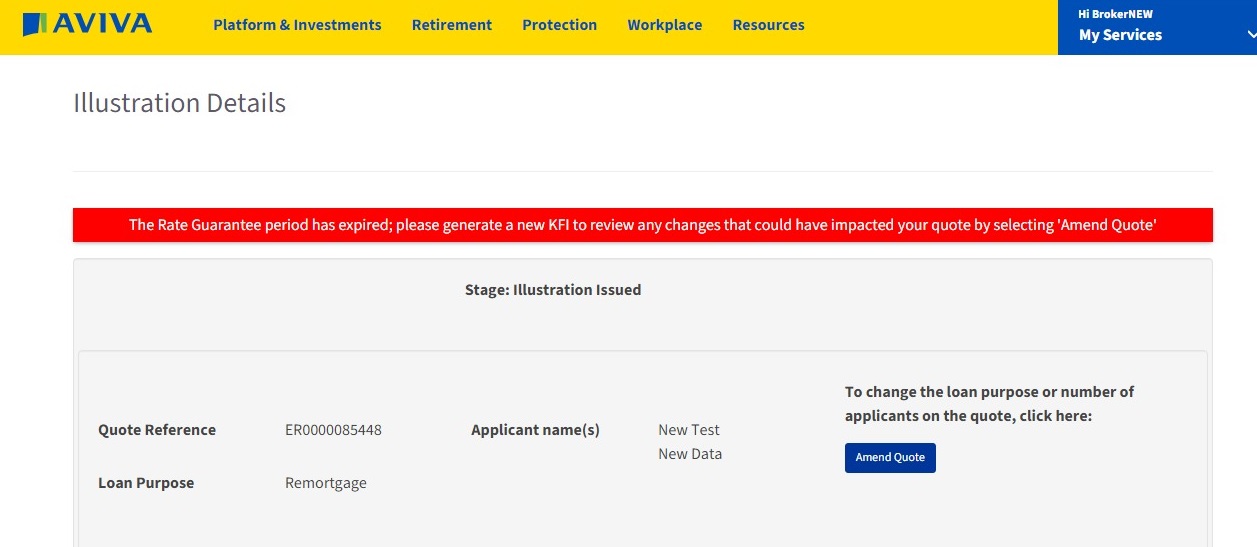 Will you notify me that the 21-day guarantee has expired?
No. If you want to reset a new guarantee period you'll need to click 'Amend Quote' This creates the latest available interest rate and the 21- day guarantee will restart on this new rate when you generate a new illustration.