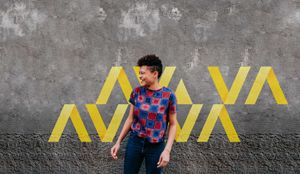 Wellbeing services from Aviva
Help your client's live smarter with a new approach to wellbeing

We're dedicated to helping people live their best lives. That means encouraging them to consider their wellbeing in terms of everything they do.
By promoting healthier habits and small shifts in attitudes and actions, we can help people make informed, balanced and positive lifestyle choices. And if the going gets tough, we also have services to help your employees cope with things like stress and grief.

We believe  our range of wellbeing services help employees become happier and healthier, which could lead to increased employee engagement, improved staff retention, increased productivity and reduced absenteeism. All of which could help contribute to improvements in the bottom line.
These services are non-contractual benefits Aviva can withdraw at any time. These services are available to employees who are permanent residents of Great Britain, Northern Ireland, the channel Islands or Isle of Man.