Paying claims will always be the heart of our protection business. We listen to our customers, helping them through difficult times. We do what we can to make a positive difference in their lives to help them face the future.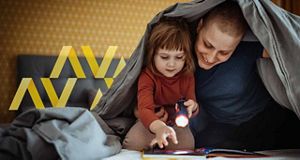 Individual Protection Claims Report
In 2022 we paid over £1.07 billion in claims to our individual protection customers and their families.
Paying on average £2.9 million every day.
The heart of protection
Take a look at our claims videos to find out more about the real difference having protection in place makes to our customers...

Claims in detail
Claims process
Help every step of the way
Our dedicated UK-based claims handlers are trained to deal with calls in a sensitive manner.  They will deal with your client's claim from start to finish - answering any questions and making sure their claim is dealt with as quickly as possible.

For client's with a medical condition, our team of dedicated claims assessors have an in-depth understanding of medical conditions and are trained to ask the right questions to try and help ensure a successful claim.
Client-friendly process
We'll try to complete most of your client's forms on their behalf - giving them one less thing to worry about at a difficult time. They may need to sign a form but through us gathering as much information as possible upfront, you and your client can focus on moving forward rather than filling out paperwork.
To make things run as smoothly as possible, it's important that you encourage your client to give as much detail as they can.
Step 1 - Your client tells us they want to claim
Step 2 - We tell them what information we need
Step 3 - That's all. We'll do the rest
What we need
When assessing a claim we will need to know:
Death Claims
Critical illness, terminal illness and total permanent disability claims
Income protection claims
Waiver of premium
If you have any specific queries about what we will and won't accept, take a look at the FAQs tab.  
FAQs
Product by product, here are the answers to frequently asked questions about our claims processes.
Life Insurance claims
Terminal Illness claims
Critical illness claims
Children's critical illness claims
Income protection claims
Total permanent disability claims
Waiver of premium claims
Contact us
You can call our claims team on 0800 015 1142 or 0800 158 3105 (Income Protection only).
Calls to and from Aviva may be recorded and/or monitored. 
To view all of our available contact options, opening times and international numbers please see our contact details.