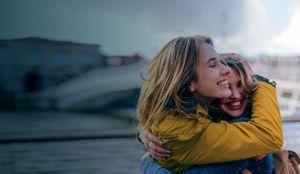 Help your clients protect the health of their business
We can help your clients support their employees with the Aviva DigiCare+ Workplace smartphone app. It gives them the guidance and care they need to help detect, manage and prevent physical and mental health problems.
Aviva Digicare+ Workplace is included as part of our Group Income Protection and Group Critical Illness cover, and is provided by Square Health. 
Focused on prevention
Includes an annual health assessment to proactively manage potential issues
Proactive quality care
Five key services available to support employees and their immediate family members
Expert advice
Access to Square Health, one of the UK's largest networks of medical professionals
Proposition details
Why Aviva DigiCare+ Workplace?
Health Check
Digital GP
Second Medical Opinion
Mental Health Consultation
Nutritional Consultation
How to apply
Aviva Digicare+ Workplace is available as part of our Aviva Group Income Protection or Aviva Group Critical Illness cover.

If you want to find out more, please email us on
GroupProtectionSalesSupport@aviva.com
or speak to your Aviva Account Manager.
If your query relates to an existing policy please call
or email
Lines are open 9.00am – 5.00pm, Monday – Friday. 

For our joint protection, telephone calls may be recorded and monitored and will be saved for a minimum of five years. Calls to 0800 numbers from UK landlines and mobiles are free. 

Related products
Group Income Protection
Providing financial support and rehabilitation services for employees unable to work due to illness or injury.
Group Critical Illness
A tax-free lump sum is paid to employees if they're diagnosed with a critical illness, or undergo surgery, covered by the policy.
Haven't found what you're looking for?
See our contact us page for a full directory of contact details.