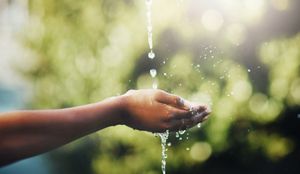 Here to support, collaborate and create a difference
Welcome to our ESG Resource hub.  A place where you can access expert insight, educational content and support around the key areas of ESG to benefit you and your clients.
Our commitment to responsible investment has a long track record. We've been at the forefront of responsible and sustainable investment for 35 years and were the first carbon-neutral international insurer.
This year Aviva Investors, with the support of Aviva's Executive Committee, has launched our Climate Escalation Programme. We'll provide relevant updates within the hub over the coming months.
As a platform business, we also recognise the importance of offering a range of responsible investments to help you help your clients create a better future. We offer over 180 ethically managed funds from a wide range of fund managers, which you can find using the advanced filters through our fund centre, including the Stewardship UK Equity Fund, the UK's first ethical fund of its kind. 
Featured content
ESG Know How: training programme
This CPD accredited interactive based training programme is designed to help you navigate the ESG landscape, understand the regulatory changes that may affect your business, and provide guidance when it comes to talking to your clients about ESG.