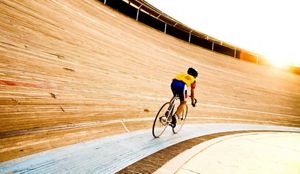 We are supportive of the Government's Homes for Ukraine scheme for both our new and existing customers. We recommend you refer to the Government's website for details in relation to the scheme or email us if you have any specific questions in relation to your clients equity release loans.
Helping to unlock your clients' money
Equity release is becoming more and more popular in later-life planning. As one of the UK's most established and trusted equity release lenders, with over 20 years' experience, we've helped over 270,000 people release more than £10 billion. We release equity on more property types than many other lenders.
Taking good care of your clients is our priority. That's why we're a member of the Equity Release Council - set up to help protect people who release equity from their homes. And we only approve lifetime mortgages where the borrower has received professional financial advice. You can find out more on our equity release service here.
Award winning
At the 2021 What Mortgage awards, we once again won the Best Equity Release Lender and Best Equity Release Lender Customer Service categories. We also received the Best Equity Release Lender 2020/2021 title at the Personal Finance Awards. 
Our lifetime mortgage offers either a straightforward cash sum option of £15,000 or more, tax free or the flexibility of an initial cash sum of £10,000 or more, with a cash reserve of at least £5,000 for further withdrawals. 
Our equity release product option
Lifestyle Flexible Option
Equity release with either an initial cash lump sum of £15,000 or more, tax-free or an initial cash lump sum of £10,000 or more with the flexibility of a cash reserve of at least £5,000 from which your client can draw their money as and when they need it. 
Key documents and tools & resources
Here to support you
We offer free support to help build your equity release business.
Whether you're new to the field or already qualified, we've got support in place. From CPD-accredited video modules to exam support and guides, you'll find everything you'll need in our equity release support.
Equity release support
Speak to our Equity Release team
Click on the link below and one of our team will arrange to call you back.