What is Group Critical Illness?
Critical Illness cover gives financial help via a tax-free lump sum payment plus a wealth of support when an insured member is diagnosed with a critical illness, or needs a serious operation covered by the policy. The payment can be used as needed, for anything from covering the mortgage to adapting the home.
Ongoing cancer cover
We'll support your client's employees if it's their second or subsequent diagnosis of cancer, as defined under the policy
Children covered as standard
We provide cover for a range of conditions including five child-specific conditions as standard, up to a maximum benefit of £25,000 
Wellbeing services
Employees get access to a range of wellbeing services to help them make informed, balanced and positive lifestyle choices
How it works
The policy pays a lump sum if a member is diagnosed with a critical illness, or undergoes an operation covered by the policy, and survives for at least 14 days from diagnosis or the date of the operation.
The conditions and operations covered by the policy depend on whether your client has chosen standard or extended cover. We don't cover pre-existing conditions, related pre-existing conditions, associated conditions or self-inflicted injury.
There's no need to medically underwrite each employee - saving your clients time and effort in setting up their scheme. But scheme-level factors such as age, claims experience and scheme size may affect pricing.
Why Aviva Group Critical Illness?
In 2022, we paid £35.2 million in Group Critical Illness claims. Our expert team aim to pay claims quickly so we're there when it really counts. Children are included as standard up to a maximum benefit of £25,000 and we offer wellbeing services, designed to provide more than just financial support to your clients and their employees.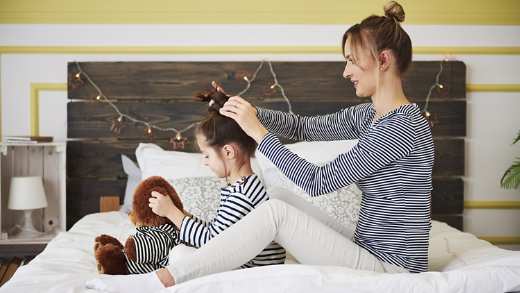 Product details
Features and benefits
Standard and extended cover
Optional extras
Child cover
Exclusions
Wellbeing services
Making a claim
Fast and efficient quotes for smaller schemes
Join lots of advisers and get Group Protection quotes in around 20 minutes for schemes between 3-250 lives via our self-serve online platform, Aviva Group Protection Online (AGPOL).
Use the same data to quote for all three of our products and put clients on risk the next day. Plus, we offer three year rate guarantees for schemes over 100 lives. 
AGPOL now allows you to self-serve policy renewals online within 30 minutes. Giving advisers a straightforward, end-end renewal journey.
Please be aware that our technical guides and policy wording documents differ for AGPOL and can be found on our AGPOL page or in the Document Library. You'll also be provided with the relevant guides when you run your online quote.
Get a quote online
How to apply
If your query relates to an existing policy please call
For our joint protection, telephone calls may be recorded and monitored and will be saved for a minimum of five years. Calls to 0800 numbers from UK landlines and mobiles are free.
Haven't found what you're looking for?
See our contact us page for a full directory.