Taking care of smaller businesses and their employees
Making up 99% of UK businesses, Small and Medium Enterprises (SMEs) are the core of the UK workforce and economy*.  Yet many may not be aware of the risks that Group Protection can help protect against and the benefits it can provide for their employees.
Group Protection can be an attractive employee benefit, especially if they're seeking to recruit key personnel. Depending on the product they take out, it can also help cover some of the costs for long-term injury or illness. Plus with all Aviva Group Protection products, employers can offer access to a range of wellbeing benefits that employees can use on a day-to-day basis, not just when times are tough. 
Work with experts
Work with an experienced team who understand SME needs to get a solution that's right for your clients.
Self-serve policies
Create a new quote between 3-250 lives in around 20 minutes and self-serve policy renewals in just 30 minutes with our online platform.
Language that's easy to understand
Get jargon-free brochures that explain the details, leaving you to focus on the purchase process.
Why Group Protection is good news for your SME clients
Attract and retain talent 
In today's competitive market, smaller businesses are competing for the same pool of talent as larger organisations. Group Protection is one way for SMEs to stand out from the crowd when it comes to the recruitment process.
Improve employee wellbeing
Smaller businesses may not have the dedicated HR or wellbeing teams available to larger corporate businesses. With Aviva Group Protection we provide access to a whole offering focused on helping employees become happier and healthier. In turn, that could lead to business benefits such as increased employee engagement, improved productivity, and reduced absenteeism. All of these benefits could help contribute to improvements in the bottom line.
Flexible premium payment options
All our Group Protection product premiums can be paid annually, every six months, quarterly or monthly. Your clients can choose which works best for them.
* Business population estimates for the UK and regions 2022: statistical release (HTML) - GOV.UK (www.gov.uk)
Contains public sector information licenced under Open Government Licence v3.0
What we offer
Group Life
Group Income Protection
Group Critical Illness
Making a claim
SME wellbeing webinars
Overcoming objections
A team that understands the needs of SMEs
Our team is here to help you grow and support your portfolio. 
They'll give you as much or as little support as you need.
Speak to your Aviva Account Manager today
or contact our team on GroupProtectionSalesSupport@aviva.com 
Helping you highlight the benefits of Group Protection
Share this video with your clients with fewer than 250 lives to help demonstrate how Group Protection could help support their business and employees 
Transcript
for video Empowering small businesses and their employees
As a smaller business you are no doubt aware of the impact staff absence can have on your bottom line.
There's the cost of covering the salary of sick or absent workers, finding and paying for temporary cover if absence is long term, reduced productivity and the added pressure it can put on your employees, their families and sometimes their colleagues.

This is where Aviva Group Protection could help, with solutions designed to financially protect your workforce in the event of long-term illness, injury or death.

And our Group Protection solutions provide much more than purely financial benefits.

Whether your business is starting up, scaling up, or already well established, recruiting and retaining the right people can be challenging. Offering Group Protection cover is one way your business can offer an enhanced employee benefits package and show you care and value your employees.

Depending on the protection products you take out, a variety of wellbeing services are available to help employees manage their mental, physical, and emotional health. These include access to counselling for stress or bereavement, an annual health check and discounts for health and fitness clubs.

These services can offer valuable support for your employees, and in some cases their families, when they really need it. Some services are available to employees whether they are insured on the policy or not, such as the Wellbeing Library, the Aviva Line Manager Toolkit: Mental Health and our quarterly mental health webinars, exclusively for schemes with 3-250 lives.

And, for members of a Group Income Protection policy, early intervention and rehabilitation support aims to help insured employees return to work quicker if they suffer from a long-term illness or injury.

And if you haven't yet grown to three employees, Aviva's Individual Protection solutions can help.

It takes Aviva Group Protection to take care of your employees and your business. 
For more information visit aviva.co.uk or contact your Financial Adviser.
Marketing support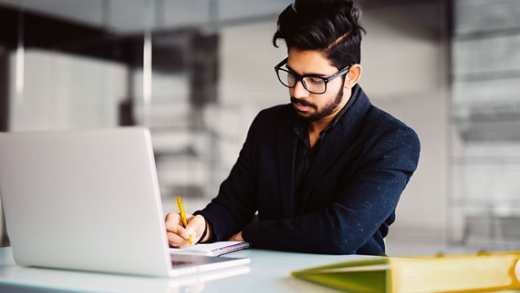 Adviser Business Accelerator
Whether you're looking to accelerate your website, attract and retain clients or improve your social media performace - check out the Adviser Business Accelerator.
From how to develop an effective email marketing strategy, winning back lapsed customers, utilising online content and much more, the Adviser Business Accelerator has got you covered. 
Making it easy for you to serve your SME clients
How to apply
Get fast, efficient, and reliable quotes for schemes covering between 3-250 lives in less than 20 minutes using our online quote system, AGPOL.  
Login or create your account to access AGPOL
or speak to your Aviva Account Manager.
If you have a query regarding an existing policy please call
or email
GroupProtectionSalesSupport@aviva.com 
Lines are open 9.00am – 5.00pm, Monday – Friday. 
For our joint protection, telephone calls may be recorded and monitored and will be saved for a minimum of five years. Calls to 0800 numbers from UK landlines and mobiles are free. 
Get a quote or renew today
Haven't found what you're looking for?
See our contact us page for a full directory.