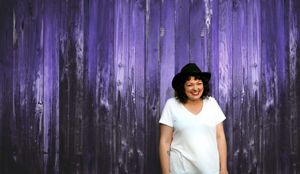 Where there's wellbeing there's a way
We want to help support your client's employees as they seek to live their best life. That means encouraging them to consider their wellbeing in terms of everything they do – what they eat, how active they are, their mental health, how they sleep and how they spend and save money.
By promoting healthier habits and incremental shifts in attitudes and actions we help people make informed, balanced and positive lifestyle choices.
Physical wellbeing
By offering services that promote physical wellbeing to your client's employees, we can help them live healthier, happier lives
Mental wellbeing
By offering services that promote mental wellbeing to your clients' employees, we can help address potential problems before they become more serious
Why is wellbeing so important?
Wellbeing isn't a one size fits all approach, so not every benefit offered will suit everyone – this is why it's important that a broad range is on offer for your clients
Who's eligible?
We're dedicated to helping people live their best lives. 
With Group Income Protection, your clients' employees get access to expert clinical help when they need it. Alongside that and the financial support it offers, their employees get a fully rounded suite of wellbeing services to help them make informed, balanced and positive lifestyle choices. And if the going gets tough, we also have support services to help them cope, with stress and grief. 
These are non-contractual services which can be withdrawn by Aviva at any time. The services are available to employees who are permanent residents of Great Britain, Northern Ireland, the Channel Islands or the Isle of Man.

Proposition details
Aviva DigiCare+ Workplace
Aviva Line Manager Toolkit: Mental Health
Get Active
EAP
Workplace Wellbeing
Thrive
Wellbeing Library
Helping you sell
Finding the right clients
How can clients launch these services?
Any questions?
How to apply
If you're applying for a business with under 250 lives you can use our online system:
Alternatively, please email  us on:
groupprotectionsalessupport@aviva.com

or speak to your Aviva Account Manager.
If your query relates to an existing policy please call:
Lines are open 9.00am – 5.00pm, Monday – Friday. 
or email:
groupprotectionsalessupport@aviva.com
For our joint protection, telephone calls may be recorded and monitored and will be saved for a minimum of five years. Calls to 0800 numbers from UK landlines and mobiles are free. 
Haven't found what you're looking for?
See our Contact us page for a full directory.