A J Bell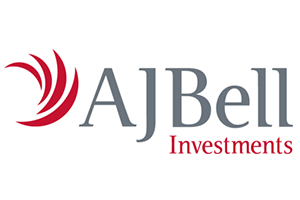 Introduction
AJ Bell Asset Management offer a broad range of investment solutions covering a range of passive, active, blended, and responsible Managed Portfolio Services. The passive portfolios are also available in a fund structure so that our solutions can dovetail with your service proposition.  The three tenets that drive the team are "simple, transparent and low cost". As such, all of the investment solutions we build have this as their cornerstone philosophy.  We aim to differentiate ourselves across three key pillars:
Cost – all AJ Bell products charge a 0.15% management fee (payable to AJ Bell). This makes us one of the lowest cost asset managers.
Choice – we offer a wide range of solutions including options on how the portfolio is held (MPS or Fund), how it is implemented (Active, Passive, Pactive, Responsible) and the investment need (growth or income).  We believe this means we can be used as a central investment proposition to clients covering the entirety of an adviser's client base, making us well aligned with PROD.
Communication – we focus on both pre-sale and post-sale communication. We contact advisers when any changes are made and deliver full disclosure of our MPS holdings (unlike our rivals who often only disclose top positions). We also focus on delivering communications across as many channels as possible including our website, emails and through audio visual content, as well as business relationship managers across the UK who are dedicated to supporting you and your business.
For a short video introduction to our investment solutions, please click here.
Models
| | | | |
| --- | --- | --- | --- |
| Active | Passive | Blended (Pactive) | Responsible |
| Active MPS 1 | Passive MPS 1 | Pactive MPS 1 | Responsible MPS 1 |
| Active MPS 2 | Passive MPS 2 | Pactive MPS 2 | Responsible MPS 2 |
| Active MPS 3 | Passive MPS 3 | Pactive MPS 3 | Responsible MPS 3 |
| Active MPS 4 | Passive MPS 4 | Pactive MPS 4 | Responsible MPS 4 |
| Active MPS 5 | Passive MPS 5 | Pactive MPS 5 | Responsible MPS 5 |
| Active MPS 6 | Passive MPS 6 | Pactive MPS 6 | Responsible MPS 6 |
| Active MPS Income 1 | Passive MPS Income 1 |   |   |
| Active MPS Income 2 | Passive MPS Income 2 |   |   |
Rebalance schedule
Quarterly, every January, April, July and October
Charges
0.15% pa
Contact
Mark Gillan
Legal disclaimer
This publication is for general information only. Aviva takes no responsibility nor accepts any liability for any decisions or actions you take as a result of the information given. This content has not been approved for use with customers. You shouldn't rely on this content in place of legal, regulatory or other professional advice. Content prepared by Aviva is based on Aviva's understanding of the law, regulation and current practice at the date of publication. However, this will change from time to time and changes might not be reflected on this page. Aviva isn't responsible for any of the content in this publication prepared or provided by third parties, nor the accuracy and completeness of that content.