City Asset Management (CAM)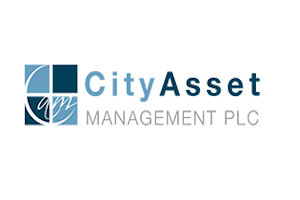 Introduction
City Asset Management specialise in 'real return investing'. Our portfolios are all managed on an Inflation plus approach - for example Real 4 targets returns of CPI + 4% per annum and aims to outperform inflation plus 4% per annum over the investment cycle. Our award winning approach aims to grow our clients' real wealth at a risk level appropriate to them and is generally more suited to clients who have either accumulated wealth, have a lower capacity for loss, are nearing, or are in retirement.
Models
CAM invests on a true multi–asset basis, using a wider range of investment instruments than most Discretionary Investment Managers.  We are free from the constraints of managing around a fixed asset allocation and can therefore use a client's risk budget more broadly.


CAM's models are mapped to DT, Defaqto and Finametrica during 2021 they will obtain a 10-year track record. There are four models available that map to DT4 through to DT6. These mandates aim to outperform, CPI +2% / CPI+3% / CPI+4% - for simplicity they are named Real 2, Real 3, and Real 4.
We have consistently won 5* awards from Defaqto on both model and bespoke investing.
In 2021 the MPS service has been awarded 5 diamonds. Real return investing is a client outcome-focused approach.
Rebalance schedule
Monthly
Charges
0.25% + VAT = 0.30%
Contact details
Railene Waters:

Railene.waters@city-asset.co.uk

07834 168111
Legal notice
This website is for general information only. Aviva takes no responsibility nor accepts any liability for any decisions or actions you take as a result of the information given. The content on this website has not been approved for use with customers. You shouldn't rely on this content in place of legal, regulatory or other professional advice.

Content prepared by Aviva is based on Aviva's understanding of the law, regulation and current practice at the date of publication. However, this will change from time to time and changes might not be reflected on this page. Aviva isn't responsible for any of the content on this website prepared or provided by third parties, nor the accuracy and completeness of that content.

Third parties are any person other than an Aviva company or Aviva employee. By allowing third parties to publish material on this web page Aviva is not endorsing the contents of that material. Any views expressed are the views of that third party and Aviva does not endorse those views.