EQ Investors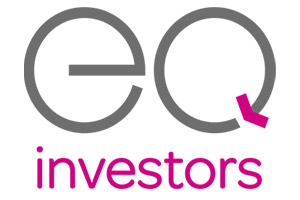 Introduction
EQ is an award-winning discretionary fund manager focused on sustainable and impact investing with over 10 years' experience in the field. We build partnerships with advisers in the UK and across the globe, offering active and passive sustainable investment solutions.
The EQ Positive Impact Portfolios have been pushing the boundaries of what can be achieved with a retail impact investing portfolio for over 8 years. It aims to deliver market-beating returns by investing in products and services that help to solve global social and environmental problems. This is achieved through the selection of actively managed funds.
The EQ Future Leaders Portfolios combines investors' growing preference for socially responsible portfolios with the increasing popularity of low-cost passive funds. The EQ Future Leaders portfolios select the most sustainable companies based on published Environmental, Social and Governance ('ESG') data. They also use thematic funds to provide an overweight to sustainable sectors (clean energy, healthcare or green bonds).
Models
Sustainable active MPS – 8 risk profiles
EQ Positive Impact Defensive
EQ Positive Impact Cautious
EQ Positive Impact Cautious Plus
EQ Positive Impact Balanced
EQ Positive Impact Balanced Plus
EQ Positive Impact Adventurous
EQ Positive Impact Adventurous Plus
EQ Positive Impact All Equity
 Sustainable passive MPS – 8 risk profiles
EQ Future Leaders Defensive
EQ Future Leaders Cautious
EQ Future Leaders Cautious Plus
EQ Future Leaders Balanced
EQ Future Leaders Balanced Plus
EQ Future Leaders Adventurous
EQ Future Leaders Adventurous Plus
EQ Future Leaders All Equity 
Rebalance schedule
Quarterly
Charges
EQ Positive Impact Portfolios:
 0.32% - 0.18% (no VAT) depending on AUM 
EQ Future Leaders Portfolios:
0.24% - 0.10% (no VAT) depending on AUM
Contact
Email: positive@eqinvestors.co.uk
Tel: 0207 488 7110
Legal disclaimer
This publication is for general information only. Aviva takes no responsibility nor accepts any liability for any decisions or actions you take as a result of the information given. This content has not been approved for use with customers. You shouldn't rely on this content in place of legal, regulatory or other professional advice. Content prepared by Aviva is based on Aviva's understanding of the law, regulation and current practice at the date of publication. However, this will change from time to time and changes might not be reflected on this page. Aviva isn't responsible for any of the content in this publication prepared or provided by third parties, nor the accuracy and completeness of that content.