Investec Wealth & Investment Ltd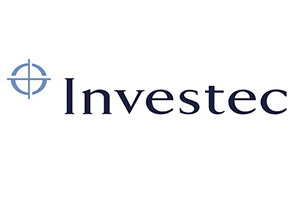 Introduction
At Investec we know that an Adviser's client needs vary enormously. That's why we have developed five different investment strategies, enabling Advisers to choose the one most appropriate for an individual client's needs and attitude to risk.
Collectively, we refer to these approaches as our Managed Portfolio Service (MPS) on Platforms. Actively managed by a dedicated investment team, our MPS on Platforms Service is one of the most competitively priced in the market and rated 5 stars by Defaqto. 
With the comfort of knowing their funds are monitored constantly by a dedicated team, an Adviser's clients will be able to benefit from a winning combination of Investec's outstanding investment expertise, exceptional value for money and the backing of a trusted brand.
Models
IWI Defensive (Low Risk Balanced)
IWI Cautious (Low/Medium Risk Balanced)
IWI Balanced (Medium Risk Balanced)
IWI Income (Medium Risk Income)
IWI Growth (Medium/High Risk Growth)
Rebalance schedule
Quarterly
Charges
0.20%
Contact
MPSonPlatforms@investecwin.co.uk
Legal disclaimer
This publication is for general information only. Aviva takes no responsibility nor accepts any liability for any decisions or actions you take as a result of the information given. This content has not been approved for use with customers. You shouldn't rely on this content in place of legal, regulatory or other professional advice. Content prepared by Aviva is based on Aviva's understanding of the law, regulation and current practice at the date of publication. However, this will change from time to time and changes might not be reflected on this page. Aviva isn't responsible for any of the content in this publication prepared or provided by third parties, nor the accuracy and completeness of that content.