LGT Wealth Management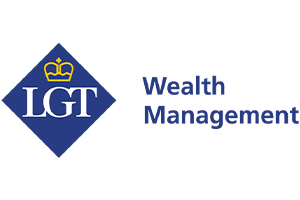 Introduction
Founded in 2008, LGT Vestra is a UK and Jersey-based wealth management firm and is part of the private banking group LGT, owned by the Princely Family of Liechtenstein.
Our investment solutions are designed with a clear understanding of clients' needs and are provided on an unbiased and whole of market basis. Our fresh approach to wealth management includes a discretionary model portfolio service where we are committed to providing the highest level of service to advisers and their clients. We always take a long-term approach to our decisions, avoiding short-term actions that may compromise the stability of our firm, and crucially, the trust of our clients.
Models
Clients have benefitted from our award winning Model Portfolio Service (MPS) since 2009. Our MPS discretionary service comprises six diversified portfolios designed to meet a range of objectives and risk profiles: Defensive, Cautious, Balanced, Growth, Adventurous and Strategic Income. LGT Vestra also offers a full range of offshore model portfolios, managed from our Jersey office.
In November 2018, we launched the Sustainable MPS, offering clients the opportunity to invest in a diversified range of funds, which direct capital towards companies with responsible and sustainable business practices, products and services. The five risk rated SMPS portfolios target the same risk and return as the core models. The five models are: Defensive, Cautious, Balanced, Growth and Adventurous.
Both the MPS and SMPS are managed by a team of experienced investment managers. Our investment services have a centralised investment process, combining the experience of our investment managers with the in-depth knowledge of our dedicated research team. Our MPS offers the following:
All portfolios are mapped to all leading risk profilers (EValue, Finametrica, Distribution Technology, Oxford Risk)
Risk managed and volatility controlled portfolios
Targeted returns ideally suited to cash flow analysis and financial goal setting
Structured monthly reviews combined with continuous monitoring
Extensive range of literature both for clients and to support the adviser
Up to date information available via iPhone and Android apps
Nationally based sales team providing you with a local contact
Rebalance schedule
Our portfolios are closely monitored and rebalanced on a monthly basis, but also on an ad hoc basis in response to macro developments when necessary. 
Charges
MPS: 0.25% per annum
SMPS: 0.25% per annum 
Contact
Tony Allan, Head of Business Development
Tel: 07970 507 527
Email: info@lgt.com | advisersolutions@lgt.com
Legal disclaimer
This publication is for general information only. Aviva takes no responsibility nor accepts any liability for any decisions or actions you take as a result of the information given. This content has not been approved for use with customers. You shouldn't rely on this content in place of legal, regulatory or other professional advice. Content prepared by Aviva is based on Aviva's understanding of the law, regulation and current practice at the date of publication. However, this will change from time to time and changes might not be reflected on this page. Aviva isn't responsible for any of the content in this publication prepared or provided by third parties, nor the accuracy and completeness of that content.