LGT Wealth Management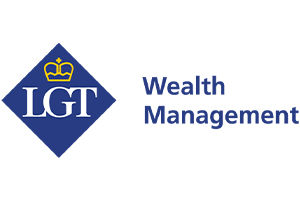 Introduction
LGT WM provides advisers with discretionary investment management solutions through the Aviva platform. The services are for advisers who want their clients to have an appropriate level of investment management and are intended to suit a range of clients from traditional to sustainable investment portfolios.
Who are LGT Wealth Management?
LGT WM is a UK-based wealth management firm owned by the Princely Family of Liechtenstein. LGT WM was founded in 2008 to serve the needs of clients, including intermediaries and the successful individuals they represent.
Our investment solutions are designed with a clear understanding of clients' needs and are provided on an unbiased and whole of market basis.
We combine our investment approach with a thorough and well-informed investment process, transparent charging and no manufacturing of in-house products.
We work in partnership with advisers, providing them with the investment expertise that they may not have the time or resource to develop themselves, adding value to the intermediary-client relationship.
Why appoint LGT WM under the Aviva Platform?
We believe that by teaming with Aviva to provide a discretionary management service to advisers, we can add significant value to both their business and their clients. The key features are:
To engage LGT WM to manage your client's money whilst you retain the day-to-day client relationship.
Portfolio construction and active management which is wholly independent.
Enabling you to add real value to your client base.
Help reduce day-to-day administration when managing client assets.
LGT WM services through Aviva
The LGT WM Model Portfolio Service (MPS) and Sustainable Model Portfolio Service (Sustainable MPS) are both accessible on Aviva. The MPS and Sustainable MPS discretionary investment services comprise multi-asset diversified portfolios to meet a range of objectives and risk profiles.
Model Portfolio Service 
LGT WM provides and centrally manages five risk rated model portfolios and a strategic income solution. The portfolios invest in a diversified range of funds, accessing various asset classes, sectors, geographies and investment themes. This service is ideal for a range of clients from the most cautious to the adventurous. 
The following model portfolios are currently available on Aviva:
 Defensive
 Cautious
 Balanced
 Growth
 Adventurous
 Income
For more information on the LGT WM Model Portfolios, please click here.  
Sustainable Model Portfolio Service
The Sustainable MPS runs to the same risk and return targets as the traditional MPS. The ultimate goal of these portfolios is to generate strong and consistent investment returns for clients, whilst supporting our sustainable philosophy. The portfolios will aim to achieve this by investing in a diversified range of funds which incorporate themes such as renewable energy, financial inclusion, education, social housing, climate change action, sustainable waste management and renewable material production.
The following sustainable model portfolios are currently available on Aviva:
 Sustainable Defensive
 Sustainable Cautious
 Sustainable Balanced
 Sustainable Growth
 Sustainable Adventurous
Sustainable investment philosophy
We believe that integrating sustainability analysis within an investment process can help avoid environmental, social and governance (ESG) risks, and to identify sustainable growth opportunities.
The UN SDGs are a global, mission-based framework agreed by all UN member states in 2016. The UN SDGs form a vital blueprint for both individual countries and our wider global community to ensure capital is channelled toward the areas that need it most. The UN SDGs alone were not intended to form a robust investment framework; however, they inspire a range of investment themes. We have used this framework as a starting point, from which we have looked to define what is achievable through the mechanism of publicly traded financial markets. This can be demonstrated through our four sustainable investment pillars. Our sustainable investment framework enables us to identify the investment opportunities that contribute to, and deliver, on these four sustainable investment pillars.
For more information on the LGT WM Sustainable Model Portfolios and the associated investment framework, please click here. 
The most up-to-date data is available by contacting your local Business Development Director. You can access all model portfolio factsheets by clicking here.

Charges for discretionary management provided by LGT WM are highly competitive. All charges are based on the value of assets under management.
Consumer Duty
Fair Value and Target Market information can be found here
Contact
For more information, please contact your usual Aviva Regional Sales Manager, or speak to the Adviser Solutions team at LGT WM:
0203 207 8317 / advisersolutions@lgt.com
Further Information
LGT Wealth Management www.lgtwm.com
Legal disclaimer

This publication is for general information only. Aviva takes no responsibility nor accepts any liability for any decisions or actions you take as a result of the information given. This content has not been approved for use with customers. You shouldn't rely on this content in place of legal, regulatory or other professional advice. Content prepared by Aviva is based on Aviva's understanding of the law, regulation and current practice at the date of publication. However, this will change from time to time and changes might not be reflected on this page. Aviva isn't responsible for any of the content in this publication prepared or provided by third parties, nor the accuracy and completeness of that content.