Psigma Investment Management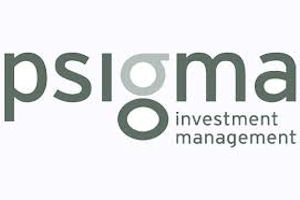 Introduction
Psigma Investment Management provide tailored inflation-plus investment solutions to private clients, pension schemes, trusts and charities and manage over £2.84bn in assets (as at 31/12/18). Our established expertise in multi-asset investing can be accessed through a range of investment solutions that include our Platform Portfolio Service.
Models
Our portfolios on the Aviva platform provide access to six multi-asset portfolios designed to replicate those available directly through our Managed Portfolio Service. Ranging from Cautious to Aggressive Growth, they invest in a wide range of asset classes and aim to deliver returns above inflation (CPI). Using an institutional-style investment approach, they are actively managed to ensure that they remain in line with their risk profile. Factsheets showing the performance of our portfolios on the Aviva platform can be found on Psigma's website.
Rebalance schedule
Quarterly
Charges
AMC (ex. VAT): 0.35%
OCF (incl. VAT): 0.73%
TER (incl. VAT): 1.15%
Contact details
Lee McDowell:

lee.mcdowell@psigma.com

0203 327 5430
Legal disclaimer
This website is for general information only. Aviva takes no responsibility nor accepts any liability for any decisions or actions you take as a result of the information given. The content on this website has not been approved for use with customers. You shouldn't rely on this content in place of legal, regulatory or other professional advice.

Content prepared by Aviva is based on Aviva's understanding of the law, regulation and current practice at the date of publication. However, this will change from time to time and changes might not be reflected on this page. Aviva isn't responsible for any of the content on this website prepared or provided by third parties, nor the accuracy and completeness of that content.

Third parties are any person other than an Aviva company or Aviva employee. By allowing third parties to publish material on this web page Aviva is not endorsing the contents of that material. Any views expressed are the views of that third party and Aviva does not endorse those views.