Thesis Asset Management Limited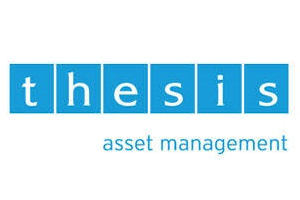 Introduction
Thesis provides discretionary investment management for individuals, charities and trustees through our personal investment portfolio and model portfolio services. With approximately £13 billion under management and over 40 years experience, Thesis has a proven track record. But it's not what we do that's different; it's how we do it.
Models
Our collectives model portfolios (1-7) on the Aviva platform aim to meet the investment objectives of our seven risk rated mandates, ranging from low/ moderate risk through to high risk. Each model portfolio holds underlying assets which have been carefully selected and blended to meet the long term objectives for that particular mandate. The model portfolios invest mainly into a portfolio of diversified funds. Model factsheets are updated monthly and contain a list of current holdings, these can be found on the Thesis website.
Rebalance schedule
The seven model portfolios are rebalanced quarterly on 15th (or next working day) of February, May, August, November.
Charges
0.3% + VAT
Contact details
Gareth Besley, Business Development Support Manager:

01483 406123
Legal disclaimer
This website is for general information only. Aviva takes no responsibility nor accepts any liability for any decisions or actions you take as a result of the information given. The content on this website has not been approved for use with customers. You shouldn't rely on this content in place of legal, regulatory or other professional advice.

Content prepared by Aviva is based on Aviva's understanding of the law, regulation and current practice at the date of publication. However, this will change from time to time and changes might not be reflected on this page. Aviva isn't responsible for any of the content on this website prepared or provided by third parties, nor the accuracy and completeness of that content.

Third parties are any person other than an Aviva company or Aviva employee. By allowing third parties to publish material on this web page Aviva is not endorsing the contents of that material. Any views expressed are the views of that third party and Aviva does not endorse those views.