Trust DFM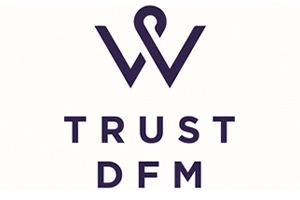 Introduction
At Trust DFM we bring the benefits of our years of experience as IFAs and investment managers, as well as our dedicated resources, in a format that is client focused, client driven and refreshingly jargon free. Our extensive experience in the IFA realm means that we have developed an investment firm which communicates in a way that allows your client to understand what is happening in the investment world and why, and more importantly, understand what's happening to their money. 
Models
During our long experience as IFAs, we have identified three main client investment objectives and have designed our Model Portfolios in a unique way to keep these objectives at the forefront. This approach offers insight and understanding to clients, in turn enhancing the relationship between them and their advisor. These objective based Model Portfolios can be accessed via our Core, Passive or Sustainability ranges, and these can even be combined via the use of our unique Asset Allocation tool and The Attenborough Scale®, a specialist strategy designed to comprehensively introduce and explore the world of ESG investing.
Rebalance schedule
Quarterly
Charges
0.2% + VAT
Contact
Lawrence Patrick
Legal disclaimer
This publication is for general information only. Aviva takes no responsibility nor accepts any liability for any decisions or actions you take as a result of the information given. This content has not been approved for use with customers. You shouldn't rely on this content in place of legal, regulatory or other professional advice. Content prepared by Aviva is based on Aviva's understanding of the law, regulation and current practice at the date of publication. However, this will change from time to time and changes might not be reflected on this page. Aviva isn't responsible for any of the content in this publication prepared or provided by third parties, nor the accuracy and completeness of that content.