Walker Crips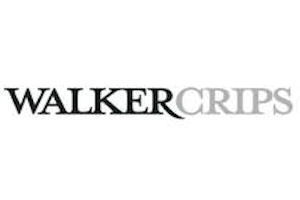 Introduction
Alpha: r² by Walker Crips is a whole of market Managed Portfolio Service (MPS) which is available only via intermediaries. Each portfolio is designed to provide high quality relative outperformance, for a given level of risk. The models are closely aligned to the industry-standard multi-asset PIMFA benchmarks, allowing them to fit seamlessly into advisers' client profiling.
Models
Having invested in advanced portfolio analytics, the strategy of Alpha: r² is crafted with risk management at its core and is led by Gary Waite and Andrew Morgan. Drawing on their backgrounds in institutional fund management, the portfolio managers' approach to risk encompasses three parts:
Understanding drivers of past performance to shape future returns
Ensuring Value at Risk (VaR) is deliberate and diversified
Stress-testing portfolios to uncover hidden risks.
As well as formal risk control and analysis on each model for example VaR, Information Ratio and Tracking Error, the portfolios are also subject to 'informal' risk controls regarding trigger events such as management changes, automatic stop-loss reviews and corporate actions.

In addition to the standard models below, Alpha: r² offers an Ethical model where the asset allocation is aligned to the PIMFA Income benchmark.
Defensive
Conservative
Conservative Higher Income
Income
Higher Income
Balanced
Growth
Rebalance schedule
The managed portfolios are usually rebalanced at least once a quarter, but not on a prescriptive basis. Rather, the managers will invest in line with their economic and market views, and position the portfolios accordingly.
Charges
0.3% AMC
Contact details
Legal disclaimer
This website is for general information only. Aviva takes no responsibility nor accepts any liability for any decisions or actions you take as a result of the information given. The content on this website has not been approved for use with customers. You shouldn't rely on this content in place of legal, regulatory or other professional advice.

Content prepared by Aviva is based on Aviva's understanding of the law, regulation and current practice at the date of publication. However, this will change from time to time and changes might not be reflected on this page. Aviva isn't responsible for any of the content on this website prepared or provided by third parties, nor the accuracy and completeness of that content.

Third parties are any person other than an Aviva company or Aviva employee. By allowing third parties to publish material on this web page Aviva is not endorsing the contents of that material. Any views expressed are the views of that third party and Aviva does not endorse those views.