How to deal with difficult client conversations
Kathryn Knowles, award-winning protection adviser, explains how you can make having difficult conversations with clients better.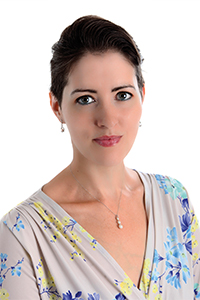 When clients speak with an adviser they are wanting you to solve a problem or concern that they have. For some people this might be quite a straightforward transaction. For others there can be a strong emotional connection to what is happening.
Vulnerability comes in many forms, it can be due to someone's health, family or financial circumstances. Some examples include your client,
●     Being diagnosed with a health condition and/or a terminal diagnosis
●     May have had a family member become seriously ill or die
●     Be facing redundancy
●     Might need advice but English is not their first language
●     They might be experiencing domestic and/or financial abuse
In most of these situations you are talking to someone that really needs you to truly listen to them, to hear what they are saying, and also the things that aren't being said.
There are some key things that you can do to make difficult conversations easier for you and your client.
1. Be Quiet
This is hard to do. Silence can feel awkward and you can feel a need to fill it. It's in moments of silence that your clients are thinking and processing. They need this time to decide if they trust what you are saying, understand what you are suggesting and if they feel that it will achieve their goals. If you interrupt this process they could need to reset their train of thought and start over again.
2. Be Patient
It might be hard for people to open up to you. Don't rush them. If you sense that you are not being told everything, you need to build more rapport. Tell them that you will go at whatever pace that they need. Remember the average reading age in the UK is 9 years old, the person you are helping might need to take a little longer to go through all the documentation that you will be sharing with them.
3. Actively listen
Does the person forget or seem confused by what you are saying? Are they speaking fast, slow? Are they fidgeting? It might be that the person is nervous, or has a health condition that is affecting their communication. Adopt the way you are speaking, soften your tone, scrap technical jargon.
4. Take care of you
No matter how experienced we are, some client circumstances can be hard to hear. It might be that something they say triggers a memory for you. Make sure you have a place that you can escape to, to process what you have heard and how you are feeling. Know where to turn to, to chat things through, either a colleague or somewhere anonymously.
5. Be Empathetic
People who are seeking financial advice know that they have a situation that they are not confident in fixing themselves. When starting your conversations if you are wanting to build a long-lasting relationship, your client needs to know that you truly care about their wellbeing. Try to talk to them like you would a loved one, a parent, a lifelong friend. There is a fine line between being empathetic and falling into the trap of one upmanship. Sharing your experiences that are similar to the client can be a powerful way to build rapport, but make sure that the focus stays on them.
6. A Trusted Friend
There are times that you might feel out of your depth, and that you are not sure if you can provide a service that fully meets your client's vulnerability. That is ok, it's a good thing that you have identified it, don't ignore it. Speak to your compliance office and get their advice, maybe ask the client to bring a family member or friend into the discussions, potential beneficiaries of the policies are a good choice for this.
7. Vulnerable client register
It is a good idea to have a document where you record any clients that you think might be vulnerable. It doesn't need to be anything fancy. You should record the client details, the date and time that you spoke to them, what the conversation involved and why you think there is a vulnerability. Then seek advice from someone that is assigned to oversee this, possibly your compliance officer, to get support and how you should move forward.
8. Signpost
It's ok to say that you have reached the limit of your comfort zone in supporting a client, there is no shame in that. Some advisers are happy to speak with vulnerable clients, some feel ok handling a certain level of vulnerability, some do not feel that they are the right person for this situation. The important thing is to not walk away and leave the client without advice. Find an adviser that you trust to signpost to, if you are part of a network they might have a firm that they recommend that you use, if need be you could access BIBA's Find A Broker service.
Kathryn Knowles is an award-winning protection adviser and managing director and owner of Cura Financial Services. She founded and hosts the Practical Protection Podcast and recently launched Advice for Advisers, offering training to help advisers better their understanding of protection insurance.