Priorities for 2022
Kathryn Knowles, award-winning protection adviser, shares some of her priorities for the year ahead.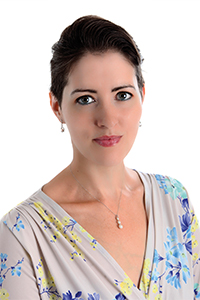 2022. The year that hopefully we all start to be able to get back to some normality. In the protection space we are all still really being affected by covid. Underwriters and actuaries are trying to predict a risk upon something that they have little data on, with a risk that is constantly changing too.
Advisers are constantly being reactive to which insurer is now opening the doors more again, to new things that might influence the options for their clients e.g. vaccination status. We are all living in reactive mode and its tense, we seem to get a glimmer of hope, and then things quickly change.
Here are some priorities for the year ahead:
Take Care of Yourself
The first priority for everyone next year is to put a plan in place to look after yourself. The physical, mental and emotional toil of the last two years is too much. You might be feeling absolutely fine, but there is no hardship in putting support structures in place just in case. This could be a regular chat with friends, forcing yourself to shut down work for the weekend, or having someone that you can speak to in confidence with no judgement.
I recently put a spreadsheet together and I added columns that listed what I do, how essential they are, if they make me happy and if someone else can support me doing those things. Something that I have heard again and again this past year, is that everything is relentless. We can't get rid of all of our work, we are going to feel overwhelmed sometimes, but it's essential that you build coping mechanisms that work for you.
Getting Back In Touch
As insurers are going back to their pre-covid underwriting rules, it is worthwhile getting in touch with clients that you could not insure over the last two years. Also, it's a really good idea to talk to people that you arranged insurance for, that didn't get standard rates. You might be in a position where you can get them a policy at better terms, now that more insurers underwriting limits are back to their pre-covid levels.
When you get back in touch, remind people about the value added benefits that they have access to. Easy access to GP appointments and mental health support are standout benefits for your clients and their families.
Income Protection
These past two years have shown many of us that we are not invincible and we can become quite ill, quite quickly. We absolutely cannot scaremonger people but it is important that we build on the message that our health isn't guaranteed. When you are advising someone of working age, that is bringing home an income, there aren't many reasons why you wouldn't recommend income protection.
Protecting a person's income is a key part of most advice recommendations, without this kind of insurance every bit of financial security can fall apart.  Statutory sick pay is currently £96.35 per week. That is £2,697.80 for 28 weeks. Six and a half months. I don't know many people that could live off of that.
Consumer Duty
The FCA are introducing their new Consumer Duty soon, that takes the approach of treating customers fairly to a whole new level. The key part of this consultation is truly putting customers at the heart of an organisation. Treating Customers Fairly is all about how you treat customers, the Consumer Duty proposals are focused upon how you think about your customers.
Fair value for policies, access to products and services that meet their needs, good customer service and acting in your customers best interest, will feature strongly in the proposal. A Consumer Principle of standards alongside Cross-Cutting Rules and Four Outcomes that are embedded with the culture and behaviour of an organisation, will lead the way forward.
Whilst specific ways to follow the Consumer Duty are not yet provided, you could find that starting to ensure your firm is doing these things could be a good start:
Build a vulnerable client register and management system.
Check the accessibility of your premises, website, documents and communications.
Develop compliance processes to ensure that any replacement policies are truly in the client's best interest with any potential disadvantages clearly documented for the client.
Don't make it hard for your clients to move away from your products and services, if they want to use someone else.
Make sure that your remuneration structure is clear and transparent. Consumers need to be able to easily understand if you are a fee based or commission based service, and if you are selling loaded premiums (this is different to premium ratings due a specific risk).
Set up a signposting agreement so that if you are unable to arrange a policy for your consumer, you can introduce them to another adviser that can.
Stay well away from a hard sell approach, people need time to truly consider what is being recommended to them.
These are just a few suggestions of some best practises that you can try and incorporate into your organisation. It might be a couple of years before the FCA fully implements this, but there is no time like the present to start reviewing your procedures.
Kathryn Knowles is an award-winning protection adviser and managing director and owner of Cura Financial Services. She founded and hosts the Practical Protection Podcast and recently launched Advice for Advisers, offering training to help advisers better their understanding of protection insurance.