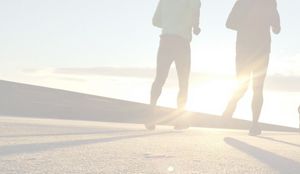 Are you ready for the future of investment?
On the platform, you'll find a range of portfolios to cater for different tax and income requirements. So whether your clients' needs become simpler or more complicated over time, the Aviva Platform lets you adapt their investments to fit their needs.
Three portfolios are available on the Aviva Platform; Pension Portfolio, ISA Portfolio, and Investment Portfolio. 
Platform overview
Key benefits
The Aviva Platform uses the latest technology to provide a fast, efficient service that meets both your needs and those of your clients. It's flexible and easy to develop so we can continue to add new features and improve existing ones.
We've partnered with FE fundinfo to create a rich, transaction-driven client reporting service, providing detailed investment analysis including asset breakdown, as well as performance history which includes money-weighted and time-weighted returns.
Both you and your clients can take full advantage of our flexible income drawdown options as they help provide you with the ability to create the retirement approach best suited to their needs.
Flexible investing, including the ability to run multiple investment goals within the same account, means you're not restricted to holding just one investment approach per account. Instead you can use a mix of adviser and Discretionary Investment Manager (DIM) model portfolios as well as holding loose funds or ETIs.
The Aviva Platform is signature-lite, meaning very few signatures are required. With a simple product declaration upload process and with most admin processes online, it creates a more streamlined user experience.
New to the Aviva Platform?
Read more about the Aviva Platform
Charges
Pension Portfolio
Pension Portfolio has two options - Core and Choice - each with its own investment choices and charges. 
The investments you choose for your client will determine whether they're in the Core or Choice option. Your client will only pay for the investment choices they use. 
| Aviva charge: Core option | Aviva charge: Choice option |
| --- | --- |
| 0.10% to 0.35% | 0.15% to 0.40% |
Other investments

The Choice option offers some more sophisticated investments that aren't available in the Core option:
Stocks and shares and ETFs
Commercial property
ISA Portfolio and Investment Portfolio
The ISA Portfolio lets your clients invest in collective investments and equities in a tax-efficient way.  With the Investment Portfolio, your clients have access to a wider range of investments.

The Aviva charge varies depending on the value of your client's ISA Portfolio or Investment Portfolio.
| Investment amount  | Aviva charge |
| --- | --- |
| Less than £400,000.01 | 0.25% |
|  £400,000.01 and above | 0.15% |
Equity dealing
Winterflood Business Services stockbrokers carry out equity dealing for our portfolios.
Charges in detail
To find out more about our Aviva Platform charges, please see our Aviva Platform Due Diligence toolkit
Investment solutions
With the Aviva Platform, you can match investment strategies to your clients' needs. It offers outstanding investment choice:

Individual stock selection - alongside a wider investment range, including structured products and equities
Smooth Managed Fund - aims to deliver growth over the medium to long term, employing a 'smoothing' process to shelter your clients from some of the impact of adverse market movements
Multi Asset fund range Core and Plus – two different approaches, one simple way we aim to sustainably grow your clients' savings
Model portfolios - the facility to create your own in-house model portfolios to match your client base
Governed portfolios - exclusive to Aviva, managed by Morningstar Investment Management Europe Limited
DIM managed portfolios - we work with a large number of Discretionary Investment Managers (DIMs)
This outstanding investment choice is coupled with platform functionality that can help reduce the cost of servicing clients. 
The value of investments can go down as well as up and investors may get back less than is paid in.
Business support
We've designed the Aviva Platform to be easy and straightforward to use.

To help you get the most out of the Aviva Platform, we have a range of support available:
Account support
Wealth development managers
Face to face
Telephony
Platform adoption consultants
Contact us on 0800 056 2026
Technical support
Dedicated service teams
Pensions technical support
Tax and trusts helpdesk
Training support
User guides
Due diligence toolkit
Adviser tools
Calls to and from Aviva may be monitored and/or recorded.