Simple claims process
No forms to complete – refer by phone, email or online
E-signatures - provide consent quickly
Initial needs assessment - to understand symptoms, treatment pathways, barriers to work, and next steps
Timely payment - we aim to confirm payment before the end of the deferred period
Dedicated case managers
One dedicated point of contact to manage all aspects of the claim, including early intervention and rehabilitation
Trained in areas and disciplines including mental health first aid, counselling and disability management 
Clinical expertise
Vocational Rehabilitation Consultants
Doctors, including our Chief Medical Officer 
Nurses specialising in mental health, oncology, cardiology, occupational health and more
Certified Disability Management professionals
A broad network of third-party rehabilitation specialists
Our claims pathways in detail
We're here for your clients and their workforce – from pro-active solutions and in-work support, to condition specific pathways which provide extra support over and above our standard claims pathway.
Take a look at our pathways guide for full information on the support available.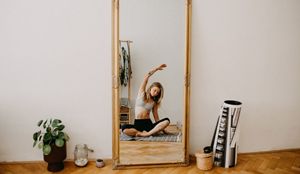 Pathways explained
Transcript
Group Income Protection claims pathways
Good health counts for so much, so if an employee faces a long period off work due to ill-health or injury, it can create all sorts of worries. And for employers, employee absence brings its own challenges.  

Our Group Income Protection claims pathways can help ease the strain for all. Even before absence occurs, we're here for you.

Health can start to deteriorate while an employee is still at work, so engage with us early so we can step in and try to avoid absence. Where time off is needed to help manage symptoms and aid recovery, we'll support you both, not only during the claims process, but throughout any eventual return to work. 

We'll assign a dedicated case manager to manage all aspects of your claim and aim to confirm payment before the end of the deferred period. They'll take information by phone to understand symptoms, treatment pathways and any obstacles which might be preventing a return to work.

There are no forms to complete and our e-signature process makes providing consent quick and easy. Our pathways are adapted to the employee's needs and circumstances.

In addition to our general pathway, extra support can be offered to employees with certain conditions, we may engage one of our rehabilitation partners to further support them clinically, practically, or emotionally.

From early intervention, to rehabilitation, your case manager is there every step of the way. To offer the right care, they're supported by a team of clinical experts, from psychologists to physiotherapists, occupational health nurses to psychiatric nurses and more.

And, they can expand their support to the line manager, HR or occupational health representative. Rehabilitation support is always considered. And, if needed, rehabilitative funding may be available.

If the time comes for your employee to return to work, your case manager will work with you both alongside necessary medical professionals to help devise and implement a safe and effective return to work plan. 

Engage with us and let us take away some of the strain. For more information please speak to your usual Aviva contact or visit us online.

Extra condition-specific support
For employees experiencing certain conditions:
Haven't found what you're looking for?
See our contact us page for a full directory.