What Instagram will do for you.
1.) Present a positive image of your brand and company culture

2.) Increase engagement  
Keep your account active with useful and interesting content, and you'll get high levels of engagement
3) Build an emotional connection with your audience
People buy from people. When you share the day to day experiences of your business in a less formal, more casual way, people will come to trust you.
4.) Increase website traffic.
You can't add clickable links to all your posts. But there's a way round this. Just put your company's web link in your Bio. Then put 'Link in Bio' in your post. If your post is interesting enough, that's where the reader will go.
Aviva PLC's Instagram page
Here is Aviva PLC's Instagram page, which utilises many of the tips below.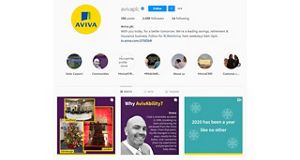 How to make Instagram work for you
Create a plan

A trio of no-brainers here:
What does my target audience want to see?

How can I get them to engage with my photos?

 What will get them talking about my company?

When you've got the answers, you can start creating.
Think before you shoot.
Here's how to judge whether a photo should go on your page:
Is it exclusive?
Post images people can only see on Instagram.
Is it visually engaging? 
The people who use Instagram are creative and visually aware. Dull pictures turn them off. Don't post a photo unless it has beauty, human interest or story value. Or warmth. Or humour. Or quirkiness. Or surprise …  Over to you.
Is it personal?   
Pictures of your people at work help humanise your company. (Not exactly rocket science, is it?)  As will photos of your people helping or fundraising for charities that you or they support.
#hashtag  
This is a basic Instagram tool. Hashtags act as keywords that help people find photos through a simple search. Make sure you use them on every post.

Engagement hacks
Here are some starters to help you catch the interest of potential clients:
Events
 Post photos of events you host for current and potential clients.
Geolocation feature 
Use the Geotags feature to show people where you are. (this is complex enough to need a separate page for explanation, if we think it's important enough)
Make a game of it
Hold a contest for your audience. Ask viewers to submit photos, or provide captions, or solve a puzzle about your photos.
Measure your effectiveness

You can rely on Instagram's metrics to keep you up to speed with who's looking at what.
Some of the most useful ones are
1.) Referrals from photo sharing site
2.) Views of your photographs on social site
3.) Subscribers to your photo profile or page
4.) Page ranking on key terms from photo sharing sites
More on how to Accelerate your Social Media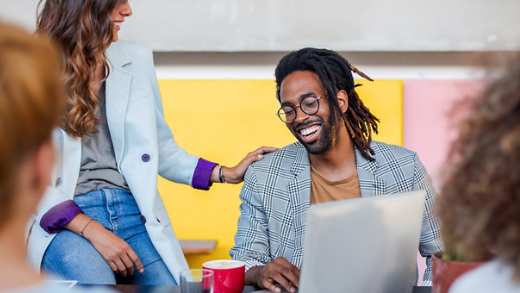 How to optimise your profile on LinkedIn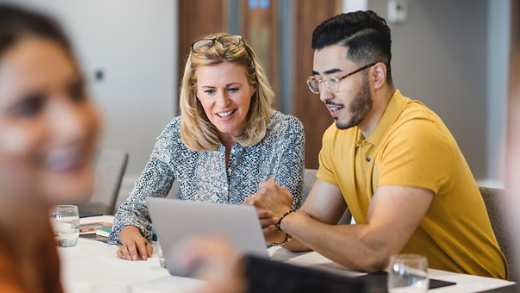 LinkedIn is a very effective networking and referral tool