5 steps to gaining referrals on LinkedIn
If you already know this, we're preaching to the choir. If you'd like a refresher course, read on. 
When you're on the referral trail, LinkedIn helps you identify a much wider set of referral targets, whom you can reach through mutual connections.
We're big fans of LinkedIn. Use it right and  it's a formidable asset to your business.
1.) Get your profile right
When a prospect checks your profile, what are they going to see?
Optimise your profile - Make sure you present the best version of you.  
Define your core message - Make sure the people you're targeting know what you stand for.  
Use the tools on your site to upload the contacts from your email account, then decide whom you invite.
LinkedIn will feed you potential connections by the dozen. Opinions vary on what to do here. A good principle is to connect with people you have something in common with.
To up your chances of finding these, go to LinkedIn Groups where you and  your target audience have a mutual interest. (Something involving 'Insurance' or 'Financial services', perhaps?)
3.) Use endorsements to demonstrate competency and trust
When you've connected with your clients, ask them to leave you an endorsement. 

These testimonials will help you stand out to prospective clients. And remind your existing clients why they chose you.

Stories are what you need here. Not too many, but every one must strengthen your case.
4.) Search for the right connections
Within your network
Once you've identified and spoken to potential champions within your network, search through their networks for likely targets. Then talk to them about introducing you (see how to do this below).

Outside your network
LinkedIn Search allows you to look for people who match your target audience criteria. If you have a connection with them, then alongside each name you will see either 1st, 2nd, 3rd or Group. This means that you are either connected to that person (1st), know someone who is (2nd), know someone who knows someone who is (3rd) or both of you are in the same LinkedIn Group ('Group')

If they're a second degree connection, click below their name to see who you know who can introduce you.
If they're a third degree connection, click on 'Get Introduced' to see which of your connections can provide you with the next link in the chain.

5.) Ask for the referrals
Spend just 10 minutes a week asking for referrals on LinkedIn and you should be surprised and delighted by the results.
How do you ask?
Start by calling your contact. Check that they know your target (their LinkedIn connection) well enough to make a referral.

Then email them with the elevator pitch from your profile, saying how this particular contact will benefit from talking to you. Include your website address, contact details and what exactly you want them to do.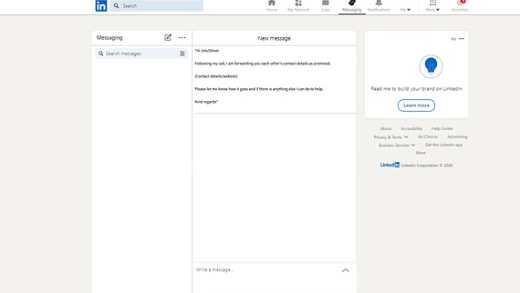 An example of an introductory email
View the example to understand the layout of LinkedIn and its email system. 
More on how to Accelerate your Social Media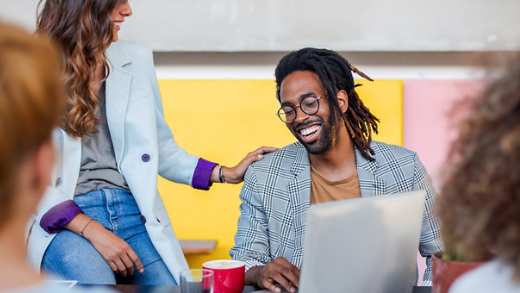 How to optimise your profile on LinkedIn
Content marketing for advisers on LinkedIn
How to find the best candidates for your firm on LinkedIn