Using Content
Let's get the first thing right. What impression do you want to give with your content?  Let Google tell you. They seem to know what they're doing…
Everything you put out there online should reinforce these qualities.

Expertise. Authority. Trust.
Content that matters to people
Here's how you can pave the way towards a sale by giving people stuff that's useful to them.

Articles.

What publishing quality articles can do for you:
1.) Boost your SEO
2.) Drive traffic to your website
3.) Help people to see you as a trusted expert
Blogs
A blog will give prospects a chance to get to know you, know what you know and know what you think. All this without trying to sell them anything (do try to restrain yourself from blurting out that elevator pitch).
A blog is a great way of nurturing prospective clients before you start talking numbers. You can build your credibility as an expert in your field, and remind your clients why they use you. You can share content from your blog in other channels – social media for example, or a newsletter. Get that snowball rolling.
Social media        
(It's clear that not all social media are of equal value to insurance brokers. The function of this section, which isn't yet complete, is to help our readers discriminate).

The big 'obvious' channels
Linkedin
According to Linkedin, there are more than 85,000 UK financial advisers registered and there are many ways it can help you succeed. Because it's a professional network, it's a great source of clients and referrals.
Twitter
Twitter is global, fast-paced and noisy. Use it to engage rapidly with your customers and receive important feedback about your brand. 'Important' may not mean 'pleasant'. Many brands use Twitter as a customer care service to sort out customer issues. Instant response is Twitter's strength. Brand-building in a broader sense probably isn't.
Facebook
It's worth being there, because 26 million people use it in the UK. As long as you understand that you won't get an instant result (unless you steam straight in with their ridiculously cheap and precisely targeted advertising.) You need to put in the time and effort with Facebook. First, by working out what your objectives are, and then by constantly updating your page with fresh content.
Instagram
The good thing about Instagram is that it dominates the 18-34 age group, which the insurance industry struggles to communicate with.
You can't put a direct link to your website on your Instagram posts.   You can, however, put your web address in your Bio. Then you put 'Link in Bio' on your post. Instagram users are used to this. If your post is interesting enough, the reader will go there.
Also consider using Instagram Shopping. It gives you up to 25 pages to display your services, with direct links to your website.
Your local online community
As a local business you need a presence on your local community websites. It's a no-brainer because people are always looking for trustworthy local providers of pretty much anything, including financial advice.
The trick is to get involved and stay involved. When you see an interesting article or post, leave a helpful comment and your contact details. Be there often and make yourself useful.better than they do…
More on how to Accelerate your website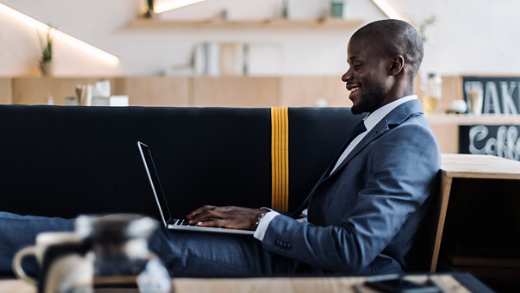 Using SEO to drive more customers to your website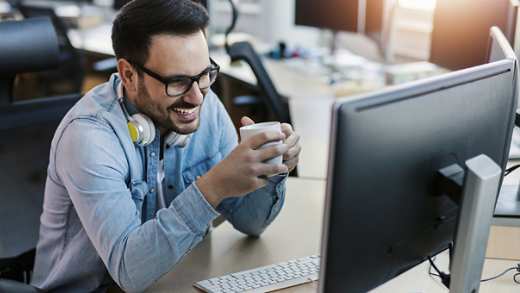 Using online advertising to drive more customers to your website